EXO XOXO Necklace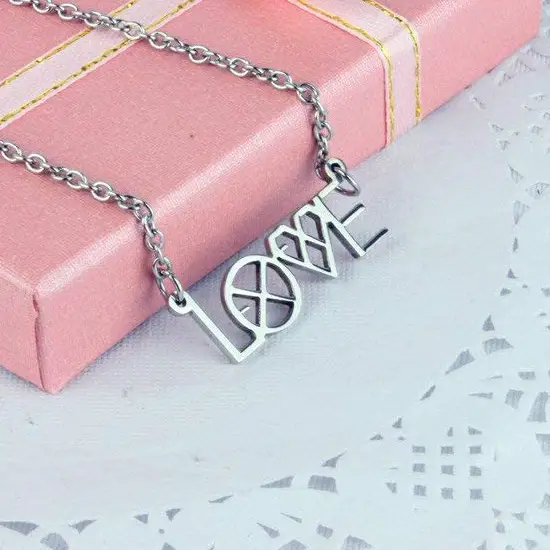 | | |
| --- | --- |
| Price | $14.50 |
| Type | Unofficial |
Available from Amazon ▼
Check It Out
If you're looking for a perfect gift for a big fan of the group or you just want to get something nice for yourself this EXO necklace will be perfect. The necklace features a logo of the first full album of the group titled XOXO. It was released by SM Entertainment on June 3, 2013 and was distributed by KT Music. The record features some wonderfully produced music. The album contains 12 songs - Baby Don't Cry, Black Pearl, Don't Go, Let Out the Beast, 3.6.5, Heart Attack, Peter Pan, Baby, My Lady and three versions of the title track Wolf - regular, Exo-K version and Chinese version. XOXO was released in two different variants - Kiss and Hug. It was the only full album to feature Kris and Luhan before they left the group.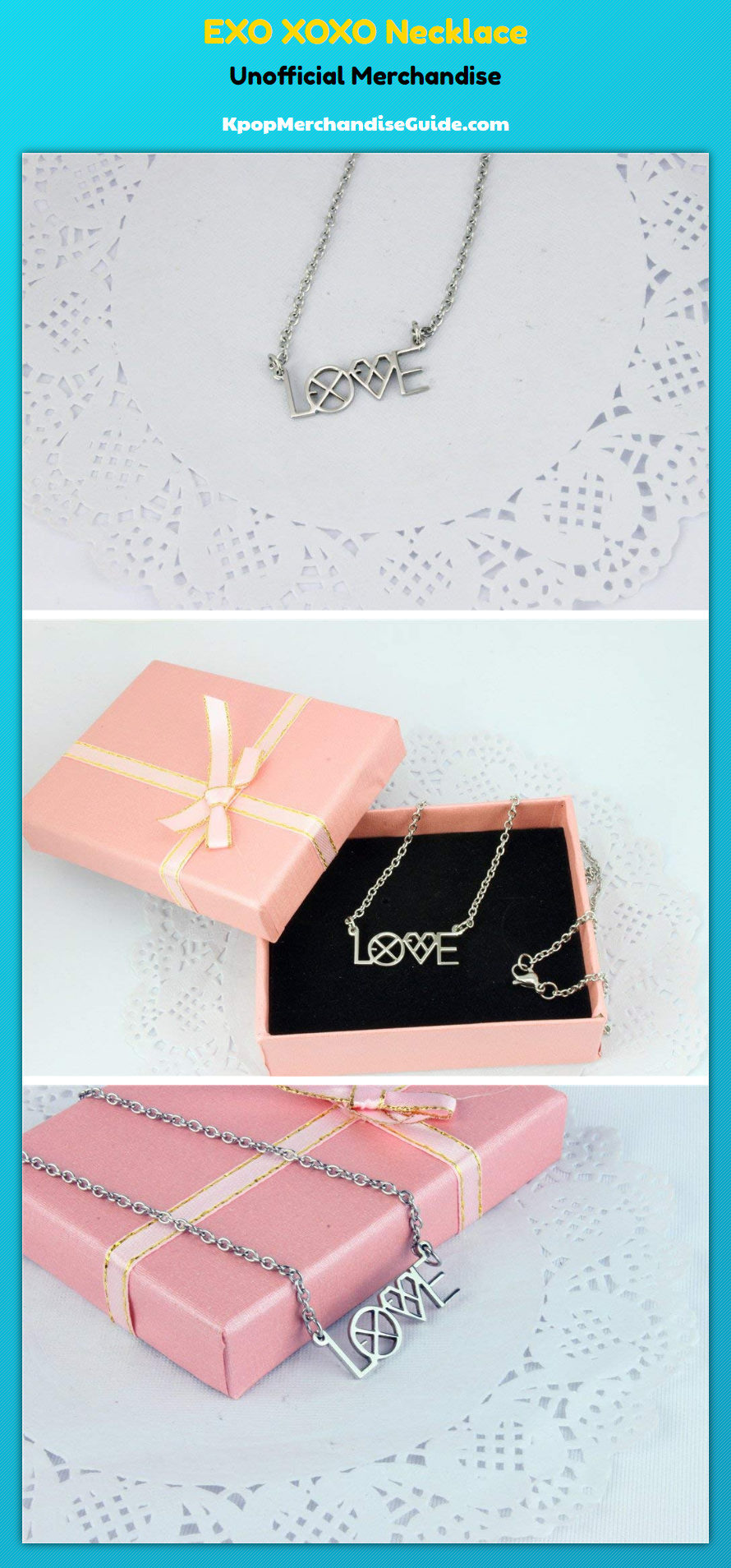 The EXO necklace is made of a titanium steel alloy and depicts two logos from the cover of XOXO including the round one and the one that is in a shape of heart. The necklace features the word "Love" and the two logos are placed in the middle. It's worth noting that the item is waterproof and stainless so you don't have about its durability. It comes in a pink stylish box so if you want to give it to someone this will be a perfect package.
If you like the necklace you can get it from Amazon for a nice price of $14.50. The seller is a very reliable source of various KPop and EXO goods so you can be sure that you will be pleased with the purchase.
Available from Amazon ▼
Check It Out