EXO Gift Box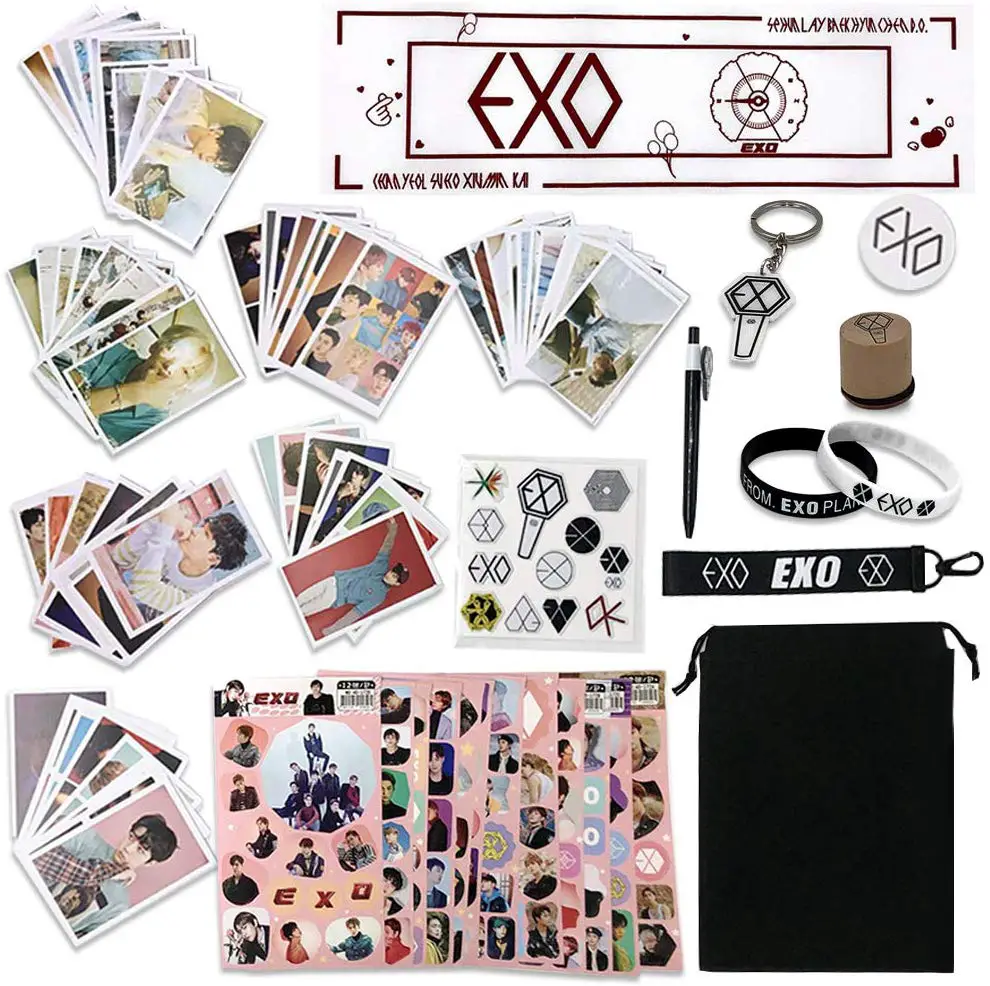 | | |
| --- | --- |
| Price | $24.99 |
| Type | Unofficial |
Available from Amazon ▼
Check It Out
If you are looking for a nice EXO gift box this package will definitely be something you'll be interested in. The packages consists of a selection of carefully chosen merchandise related to EXO - one of the most popular KPop boy groups among the fans around the world. Although it is not the official set it is composed of a high quality items that will satisfy even the most demanding fans. In this EXO gift box you will find a set of 60 photocards and 12 sheets of stickers depicting all members including Suho, Lay, Xiumin, Chen, Baekhyun, D.O, Kai, Chanyeol and Sehun. Additionally you will get other collectibles: a pen featuring the official light stick of EXO, two silicone wristbands (white and black), a 180 mm long black lanyard with white logo and name of the group, one paper banner, one sheet of stickers featuring the logos from the group's albums and songs including Overdose, Monster, XOXO, Miracles in December, Exodus and The Power Of Music, a round phone stand, a ring similar to the official EXO ring, a keyring and a seal (both depicting the official fanlight). All comes in a black pouch. If you like the group you will not be disappointed with what you'll get. This is something you should definitely consider as a great idea for a present.

The photos featured in the EXO gift box come from the album Don't Mess Up My Tempo and the title track Tempo. The album was released on November 2, 2018 under SM Entertainment and is available in four variants - Allegro, Moderato, Andante and Vivace. It later came out as a repackage titled Love Shot.
If you like this gift box you can get it from Amazon for a very affordable price. It costs only $19.99. It will make a perfect present for anyone who is a big fan of EXO. You can get it for yourself or someone who shares the same hobby as you.
Available from Amazon ▼
Check It Out