Dreamcatcher Invitation From Nightmare City Accordion Mini Photobook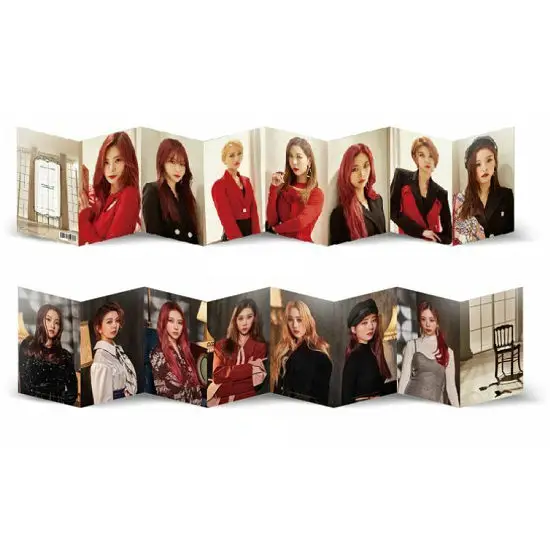 | | |
| --- | --- |
| Price | $34.99 |
| Type | Official |
Available From Ebay ▼
Check It Out
This is an accordion mini photobook that comes from a collection released for concert of the Invitation from Nightmare City tour that took place at the Shinhan Card Fan Square Live Hall in Seoul on April 6-7, 2019. During the tour the members visited many countries in Southeast Asia and Europe.
The accordion photo book is double-sided and features the pictures of all members of Dreamcatcher including SuA, JiU, Siyeon, Yoohyeon, Handong, Dami and Gahyeon. The item measures 800 x 150 mm and was originally priced at 15,000 KRW. It comes with a small translucent cover and in a plastic wrapper. This is a nice and original piece of merchandise.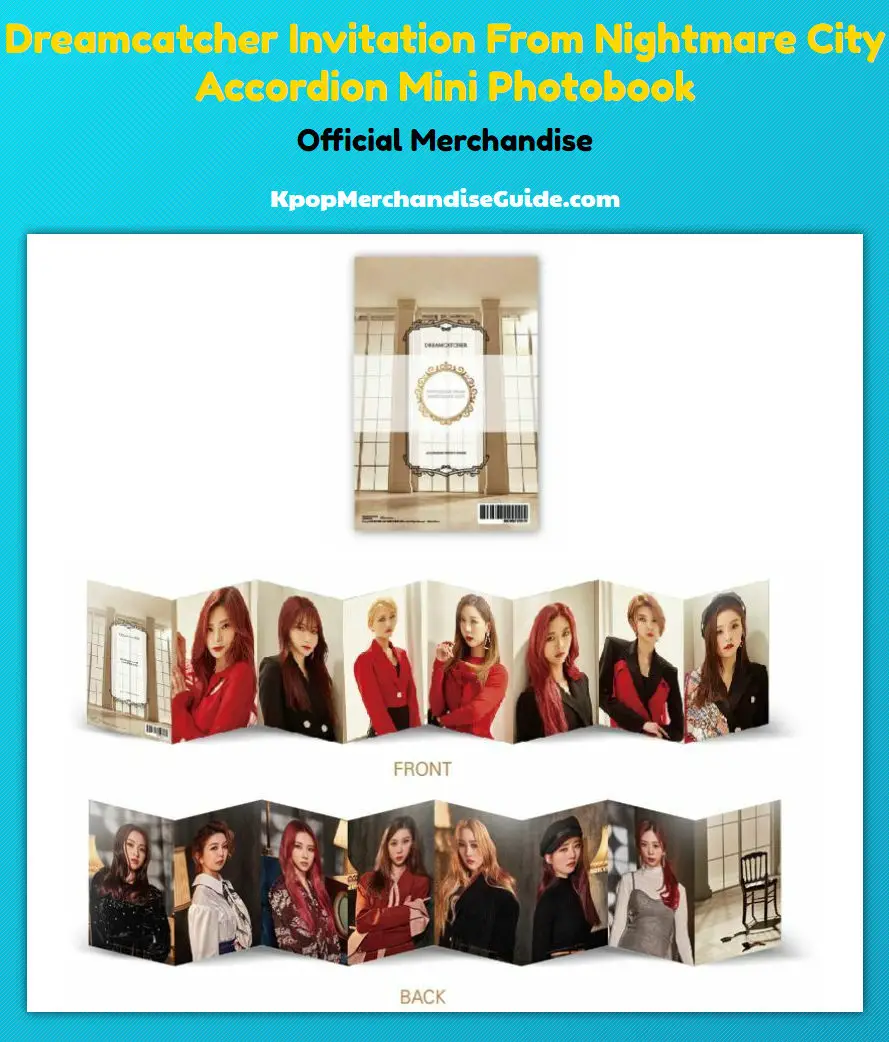 This was not the only product available in the collection. The attendees of the concert could also purchase one of other 5 items including version 2 of the acrylic light stick (110 x 260 mm), a set of photo cards (310 x 330 mm), a cheering slogan in a plastic pouch with a closure (700 x 200 mm), a metal badge that looks like a bat (23 x 30 mm), a graphic T-shirt in a free size.
You can get this accordion photo book for a very good price of $20.99. You can get it from Ebay from a very experienced seller that deals with KPop merchandise.
Available From Ebay ▼
Check It Out