Chungha Hoodie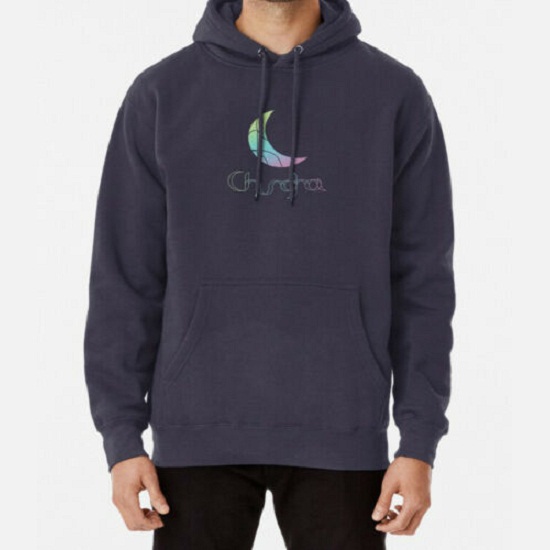 | | |
| --- | --- |
| Price | $27.51 |
| Type | Unofficial |
Available From Ebay ▼
Check It Out
If you're looking for a cool Chungha hoodie you are in a right place. This piece of fashion comes in two different colors: navy and black. It has the logo of the soloist on front along with her name. The hoodie will be perfect for anyone who is a Chungha fan so you can get one for yourself or for another person as a gift for a birthday or a different occasion. It will be perfect for both women and men. It is a fan made item but it was made with a great care and with a high quality printer. The Chungha hoodie is available in eight different sizes so if you a little bit larger person than the other it will not matter. You can get the item in either S (18 inch), M (20 inch), L (21 inch), XL (23 inch), 2XL (24 inch), 3XL (26 inch), 4XL (28 inch) or 5XL (30 inch) size. I'm pretty sure you will find the right one for you.
If you rather prefer an official item from MNH Entertainment (the company that manages the artist) there are two Chungha hoodies officially released in existence. Of course it will most likely be difficult to find these as they are a limited quantity items. The first one was available at the first Chung Ha'ppy Birthday Party & Fanmeeting with her fans that took place at the Yes 24 Live Hall in Seoul on February 3, 2018. Among the small collection of merchandise we could spot a white hoodie with a cool design on front based on the logo of the vocalist and her name on the back. The other collectibles we could find at the event were a set of a silicone bracelet and a light stick in a pouch, a slogan towel, a set of 3 L-Holders, a photo note, a strap keyring with a Moon pendant, a set of stationery, a set of 30 postcards and a set of 4 pin badges. Another hoodie - this time black - was prepared for the fan meeting titled Byulharang Chungharang that took place - similarly to the first one - at the Yes 24 Live Hall on March 2, 2019. The piece of apparel has a number "XII" on front which represents the title of the first single album of Chungha that was released both physically and digitally on January 2, 2019. Among other items available at the fan meeting we could find a set of 12 postcards, a set of 10 photocards, a keyring, a pin button, a collect book for your photocards, a paper photo frame, a set of a fanlight and a silicone bracelet and a slogan towel.
If you think this Chungha hoodie is something for you you should definitely buy it. You can get it on Ebay for a nice price of $27.51. If you're a big fan it is worth it.
Available From Ebay ▼
Check It Out