What Is Kihno Album And How Does It Work
Some time ago a new media device called Kihno album showed up on a various KPop stores websites. You could get it as an alternative to a standard editions of the albums of your favourite artists.
Some are calling it an unnecessary novelty, a gadget, the others a revolutionary piece of technology. Anyway it can be an interesting addition to your KPop collection. But what exactly is a Kihno album?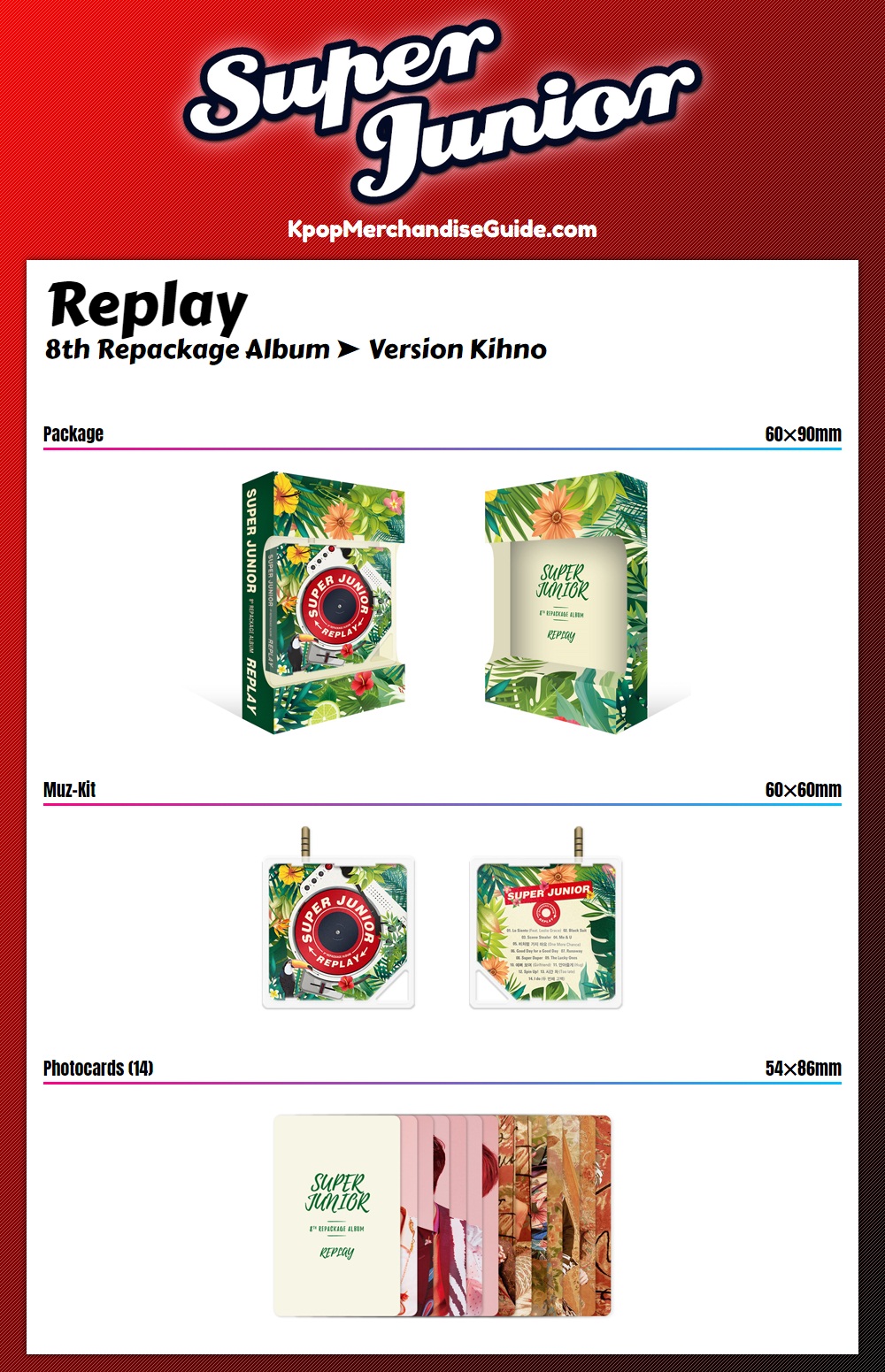 It is an audio (not only, but more about it later) device. You can compare it to an old school cassette tape or an LP record. But of course it's not an analog but a digital audio format (if we can call it like that). But don't be mistaken. It doesn't contain any data (at least any audio data). It just gives you the access to the digital version of the album through a special application. The audio content has to be downloaded by the app through your Internet connection.
The standard Kihno album comes in a package with a sleeve, a Kihno kit (the device itself) and a set of usually 12 photo cards. Its of a size of a playing cards deck. A manual sheet with the most important information is also added. An interesting fact is that the kit has a build in CR2032 battery that is required to let it work properly. This battery can be even replaced.
How To Use Kihno Kit
To use it you have to download the Kihno Player app from App Store or Google Play. Then you have to open it and connect your Kihno album to your smartphone via 3.5 mm mini jack headphone connector. You can use an adapter if your smarthpone is not equipped with a mini jack. The app should automatically recognize the album and start downloading it. When it's done a short tutorial will show up to help you understand all the functionality the application provides. The player is visualized as a vinyl record turntable. Different skins are available. On the right side you will see a tracklist and on the left there's a window where you can look through a digital booklet with the photos of a particular KPop group or soloist. Sometimes the lyrics of a currently played track written in Korean are displayed.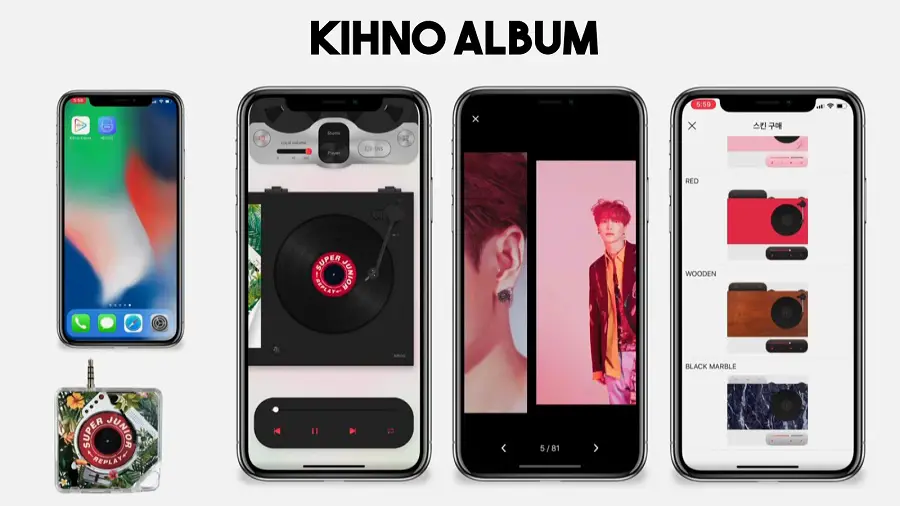 The older Kihno albums came with a card instead of a kit and needed NFC (Near Field Communication) method to wirelessly connect to your smartphone.
The Kihno brand is currently affiliated with the entertainment companies such as SM Entertainment, Dream T Entertainment, DSP Media, MBK Entertainment, Jellyfish Entertainment, KT Music, Loen, CJ E&M, JYP Entertainment, Hanteo, Gaon and Universal.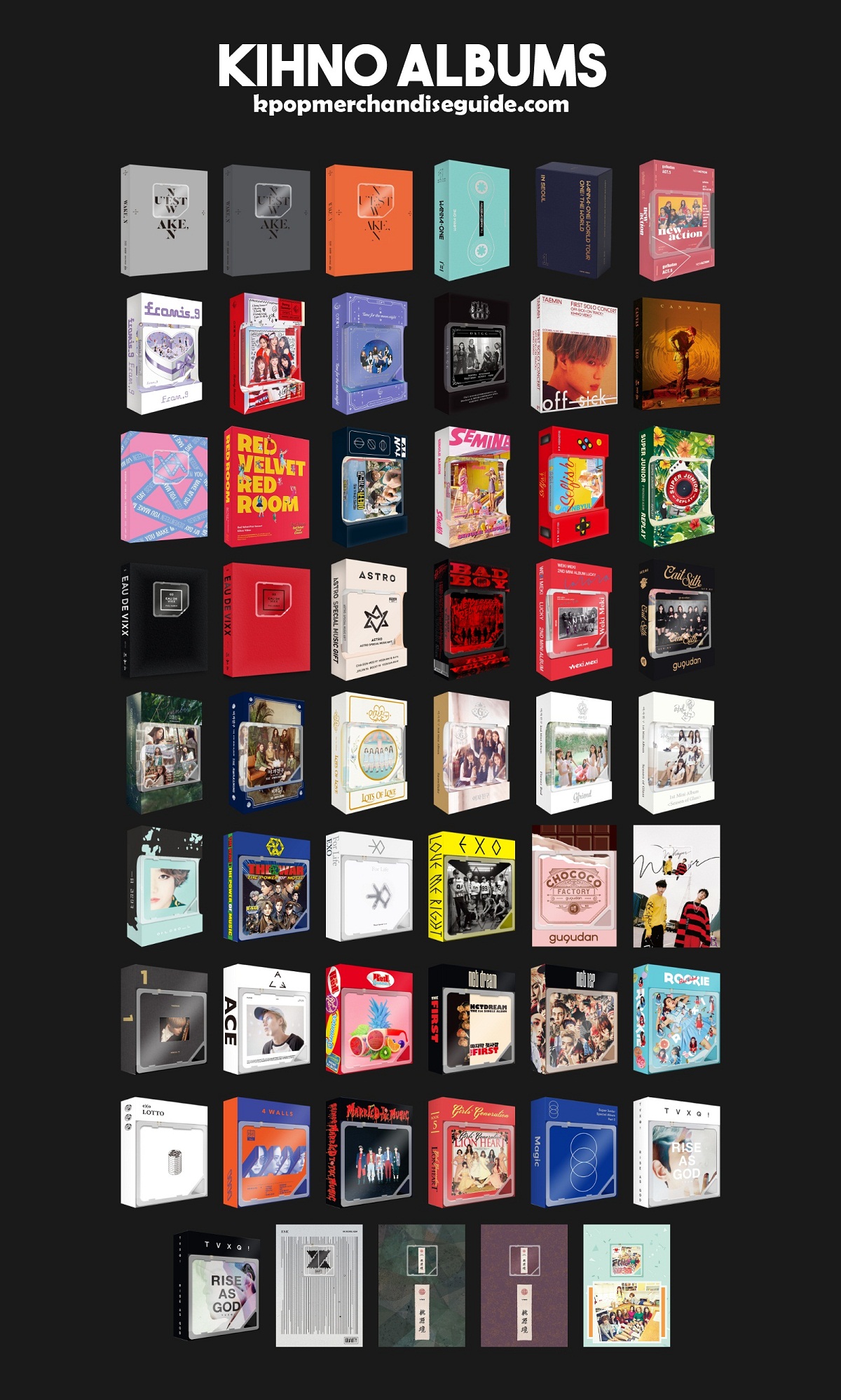 The Complete List Of Albums Released In Kihno Format
Here is the complete list of albums released in Kihno format:
Taemin - Want (2 versions)
Seventeen - You Made My Dawn (3 versions)
IZ*ONE - Color*iz (2 versions)
Verivery - Veri-Us
Nu'Est - Wake'N (3 versions)
Gugudan - Act 5 New Action
Moonbyul - Selfish
Fromis_9 - From.9
GFriend - Sunny Summer
GFriend - Time For The Moon Night
Girls' Generation Oh!GG - Lil' Touch
Wanna One - Power of Destiny
Red Velvet - The Perfect Red Velvet
GFriend - Lol
Vixx: Leo - Canvas
Seventeen - You Make My Day
Gugudan Semina - Semina
Super Junior - Replay
VIXX - Eau De VIXX (2 versions)
Astro - 2018 Special Single Album
Weki Meki - Lucky
Seventeen - Director's Cut
Gugudan - Cait Sith
GFriend - Rainbow
Gugudan - Chococo Factory
VIXX LR - Whisper
KNK - Gravity
VIXX - 桃源境 (2 versions)
Momoland - Immense
GFriend - Snowflake
GFriend - The Awakening
GFriend - Flowerbud
GFriend - Season of Glass
Ahn Ye Eun - 일일 같은생각
EXO - The War: The Power of Music
EXO - For Life
EXO - Love Me Right
SHINee: Taemin - Press It
SHINee: Taemin - Ace
Red Velvet - The red Summer
NCT Dream - The First
EXO - Lotto
NCT 127 - Limitless
Red Velvet - Rookie
F(x) - 4 Walls
SHINee - Married to the Music
Girls' Generation - Lionheart
Super Junior - Magic
TVXQ - Rise as God (2 versions)
What is Kihno Video
As I mentioned before there's another type of a data that can be used with the device. The Kihno Video was created for the convenient access to a digital video content.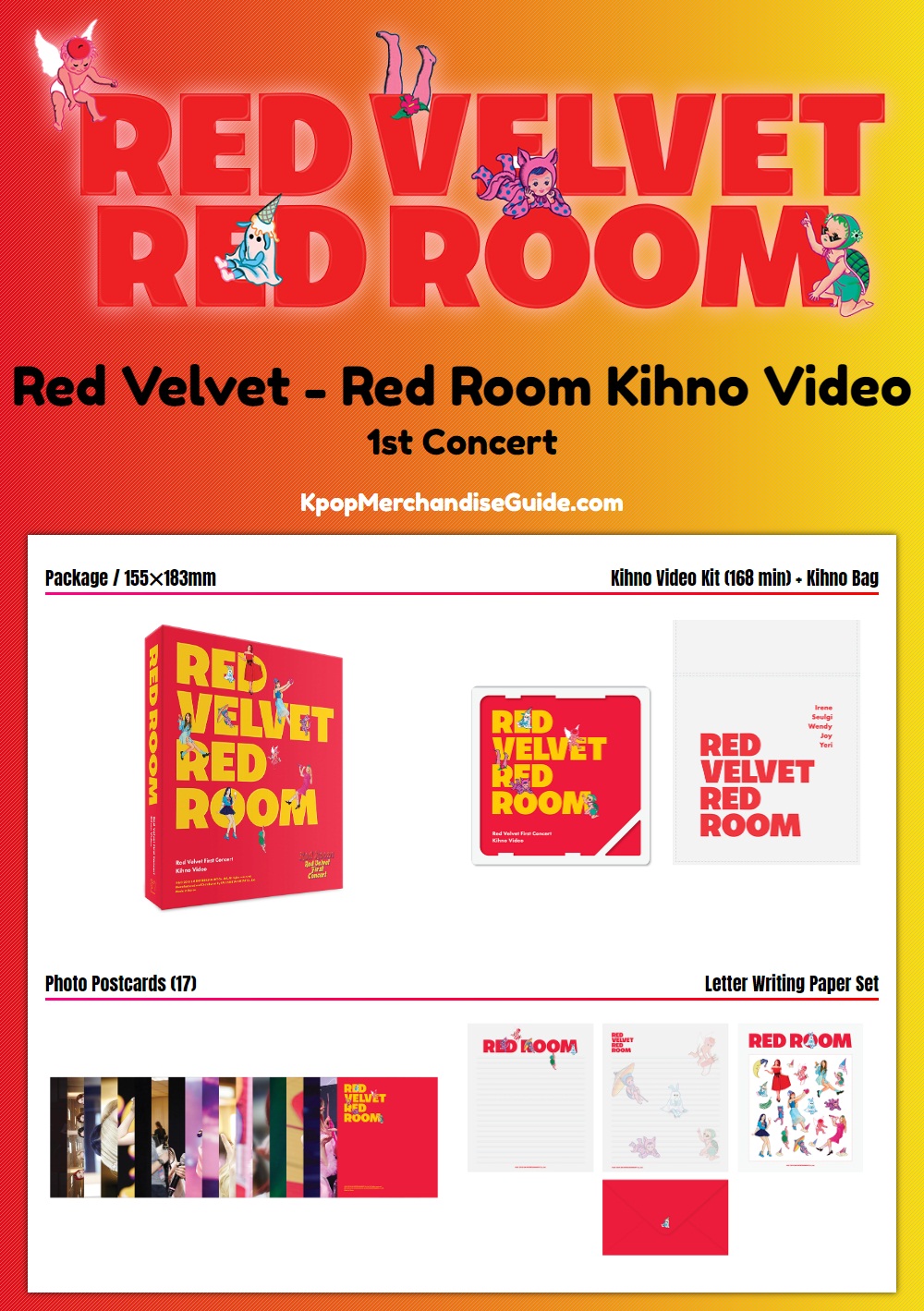 For example some KPop concerts were released in the format: Monsta X - 2018 Monsta X World Tour The Connect, Wanna One - World Tour One: The World In Seoul, Taemin - 1st Solo Concert "Off-Sick" and Red Velvet - Red Room. The owners of the Kihno Video can get an access to a 360p-1080p quality of content.

Some of the packages contains a special collectibles like key ring and accordion photobook in a Monsta X concert. In many cases a special pouch for the kit is provided.