WJSN WJ Station Fanmeeting Slogan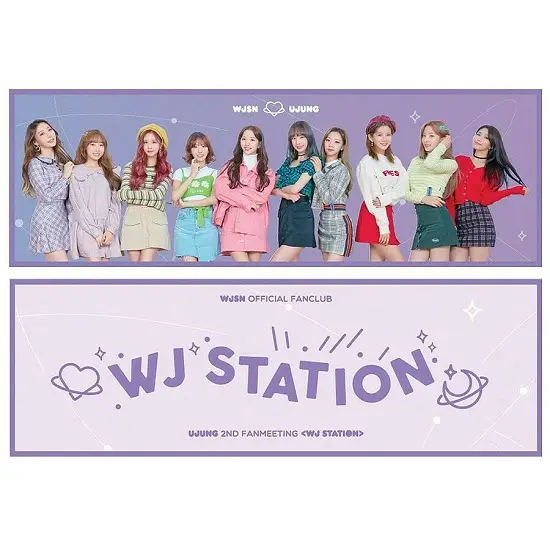 | | |
| --- | --- |
| Price | $32.99 |
| Type | Official |
Available from Amazon ▼
Check It Out
If you're looking for some high quality official merchandise related to WJSN you should consider getting this slogan. It comes from the second fanmeeting of the group titled WJ Station.
The event was placed at the Yonsei University Centennial Hall in Seoul on April 27, 2019. It was the second that kind of an occasion after Uzzu Party - Welcome To WJSN that took place the year before on March 25, 2018.
The slogan was one of many interesting collectibles available for purchase to those who attended the event. It features all 10 members of WJSN (including Xuanyi, Cheng Xiao and Meiqi) on the front and the logo of the fanmeeting at the back.
The size of the item is a typical one. It measures 600 x 200 mm, which is consistent with other slogans released for various KPop artists. It is carefully packed in a transparent pouch with a sticker of authenticity proving it is a genuine product.
This wonderful slogan was not the only collectible you could get during the event. There are 7 other the girls prepared for their official fandom.
That includes a simple penlight, a set of 13 posters in a square tube, 2 different sets of postcards (A and B), 3 sets of L-Holder files (A, B or C), a set of 13 photo cards of a standard size, a ring for your smartphone, a black T-shirt in a free size (XL), and a set of 2 towels.
You can get this promotional slogan for a very affordable price. It will definitely be a great addition to your collection, not to mention a nice decoration item.
Available from Amazon ▼
Check It Out