WEi First Love Concert Photo Card Set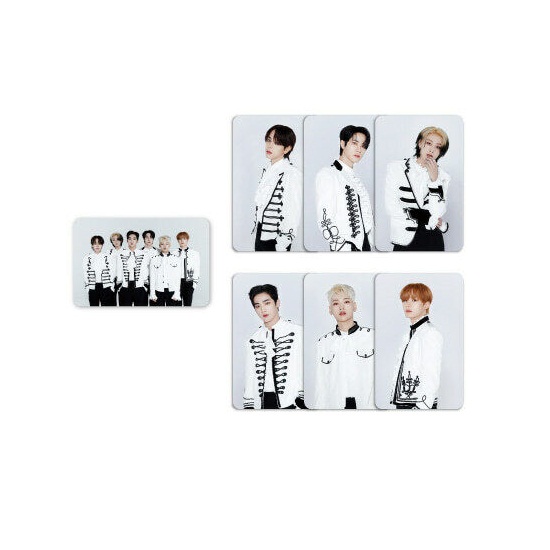 | | |
| --- | --- |
| Price | $15.99 |
| Type | Official |
Available From Ebay ▼
Check It Out
If you are a big fan of WEi and you're looking for something interesting to own, this photo card set will definitely meet your expectations. The collectible was released for the first concert of the group titled First Love.
The event was held over two days on April 16 and 17 at the KBS Arena in Seoul. The concert was a success and the fans who attended it, and those who unfortunately were unable to show up, had an opportunity to acquire some special pieces of merchandise.
Among them, a set of photo cards was available. It is composed of 1 group and 6 individual member sheets featuring Donghan, Daehyeon, Yongha, Seokhwa, Yohan and Junseo. All of them are of a typical size you can stumble upon in practically every KPop album. They measure 55 x 85 mm.
This official piece of merchandise is made of paper and was manufactured by Beatro Co., Ltd. in South Korea. You can be sure you will be glad with the purchase.
The set was of course not the only collectible available in the collection. The other were the official WEi light stick, a promotional slogan with the logo of the concert and a photo of all members, an image picket of a size of 293 x 430 mm, a roll of stickers, a photo props with the silhouettes of each of the members, and six different grip toks for your smartphone.
You can still try to get the items from various e-commerce websites from the third-party sellers. They are offered for a reasonable prices so you can be sure your budget will be fine.
Available From Ebay ▼
Check It Out