Weeekly Happy Weee2ly Day! Mini Photobook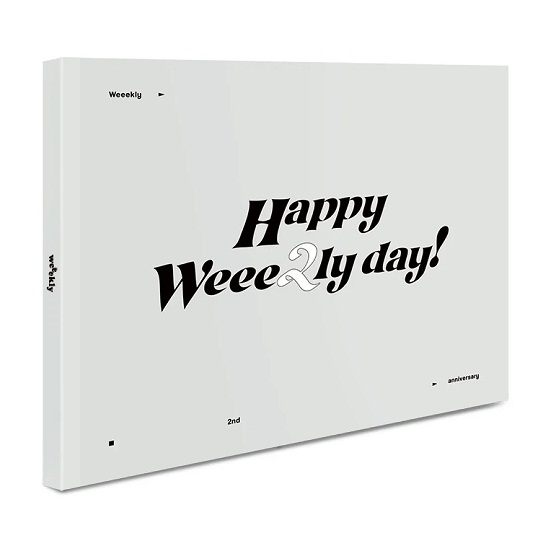 | | |
| --- | --- |
| Price | $51.81 |
| Type | Official |
Available From Ebay ▼
Check It Out
There are several high quality official pieces of Weeekly merchandise available for you get. One of them is this wonderful mini photobook prepared for the second anniversary of the group which took place in 2022.
The members debuted 2 years before that on June 30, 2020 with their debut song and music video Tag Me (@Me). They debuted under Play M Entertainment, currently known as IST Entertainment. Originally composed of 7 members including Jaehee, Soeun, Zoa, Jihan, Soojin, Monday and Jiyoon, currently it is a 6-member group after Jiyoon departed at the beginning of June 2022.
The mini photobook has a white cover featuring the title of the anniversary Happy Weee2ly Day! printed on the front. It measures 150 x 120 mm and contains a total number of 96 pages of beautiful pictures.
That includes some group shots, unit and individual member pictures. All beautifully presented on each of the pages.
Additionally you will get a single sheet of stickers depicting the logo of the anniversary, the logo of Weeekly and names of all the members. The stickers measure 142 x 92 mm and you can use them to decorate any of your belongings.
This is the official collectible from Copan Global. Although it is not the only item prepared for the 2nd anniversary. The other were a photo and photo card set composed of 13 pieces in total, and a film keyring depicting the pictures of all members of Weeekly.
You can get this nice product for a very reasonable price, so you are safe if you are on a budget. You will definitely be pleased with your purchase.
Available From Ebay ▼
Check It Out