TXT 1st Photobook H:our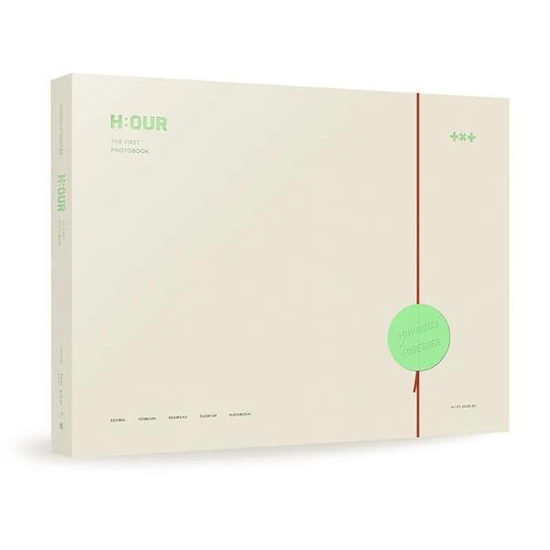 The first photobook of TXT titled H:Our was released on January 28, 2020. It is an official piece of merchandise from Big Hit Entertainment and its subsidiaries Big Hit Three Sixty Co., Ltd. and Play Company Corp. It was manufactured in South Korea and distributed by beNX Co., Ltd.
The TXT photobook features the pictures of all members of the group including Soobin, Yeonjun, Beomgyu, Taehyun and Hueningkai. It will be a wonderful gift if you are a big fan of the group.

The first of TXT photobooks comes in an outer case of a dimensions of 304 x 234 x 18.5 mm. It will look great on your shelf. Inside the package you will find the photobook itself, with 200 pages full of beautiful pictures (300 x 230 mm), a DVD disk in an envelope with approximately 69 minutes of the making of content, a set of 5 postcards that measure 105 x 148 mm, and clear photo bookmark (50 x 220 mm).
The DVD is marked as a region code 1, 3, 4, 5, 6. For the international viewers the English and Chinese subtitles were prepared. The disk also contains the Korean subtitles.
The H:Our photobook can be bought for a very affordable price considering it is an official product.
Available from Amazon ▼
Check It Out
Or Yesasia ▼
Check It Out