Sunmi Warning Hoodie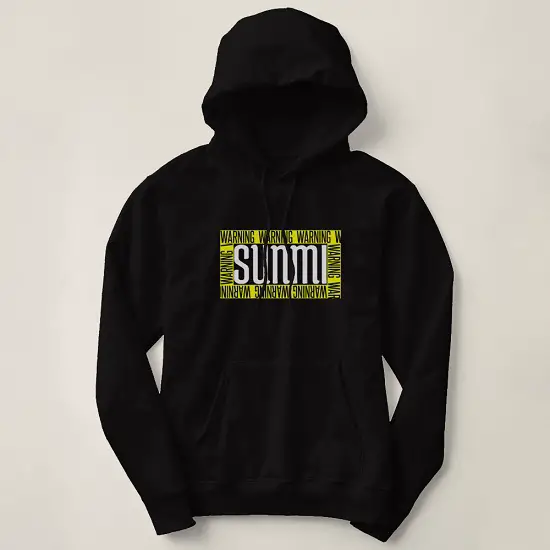 In February of 2019 the vocalist began her world tour titled Warning. This Sunmi hoodie was inspired by the official design promoting the tour. The hoodie features the logo of Sunmi surrounded by multiple words "Warning" on a yellow background. During the tour the former member of Wonder Girls visited 18 cities in 12 countries on three continents including North America, Asia and Europe. The events was organized to support her second extended play of the same title that was released on September 4, 2018 under Makeus Entertainment. It contains 7 tracks including Addict, Siren, Curve, Black Pearl, Gashina, Heroine and Secret Tape.
The hoodie can be a very nice gift for any of Sunmi fans. Anyone would be very pleased after receiving it. It comes in a variety of colors including black, deep forest, navy blue, dark blue, grey, dark grey, ash, oatmeal and charcoal. You can choose the color on the listings pages. The colors differs on each of the stores you'll by buying the item. It is made of a high quality composition of cotton and polyester. The material is very comfortable and durable so you can be sure it will last many years. On front you will find a big pouch pocket. When it comes to sizes you can order one in S, M, L, XL, 2XL and even 3XL if you choose Zazzle. The charts with the measurements are here:

Redbubble: Here are the measurements (Redbubble): S (chest: 40 inch, length: 27 inch), M (chest: 44 inch, length: 28 inch), L (chest: 48 inch, length: 29 inch), XL (chest: 52 inch, length: 30 inch), 2XL (chest: 56 inch, length: 31 inch).
Zazzle: S (chest: 34-36 inch, waist: 28-30 inch, width: 21 inch, length: 28 inch), M (chest: 38-40 inch, waist: 32-34 inch, width: 23 inch, length: 29 inch), L (chest: 42-44 inch, waist: 36-38 inch, width: 25 inch, length: 30 inch), XL (chest: 46-48 inch, waist: 40-42 inch, width: 27 inch, length: 31 inch), 2XL (chest: 50-52 inch, waist: 44-46 inch, width: 29 inch, length: 32 inch), 3XL (chest: 54-56 inch, waist: 48-50 inch, width: 31 inch, length: 33 inch). You won't be having any problems with finding the right size for you.
And if you like this product you can just click the links and get yourself a piece. It costs only $48.05 to $49.68 which is a nice price for such a good quality fan made piece of apparel.
Available from Redbubble ▼
Check It Out
Or Zazzle ▼
Check It Out