SF9 L'amitie Photobook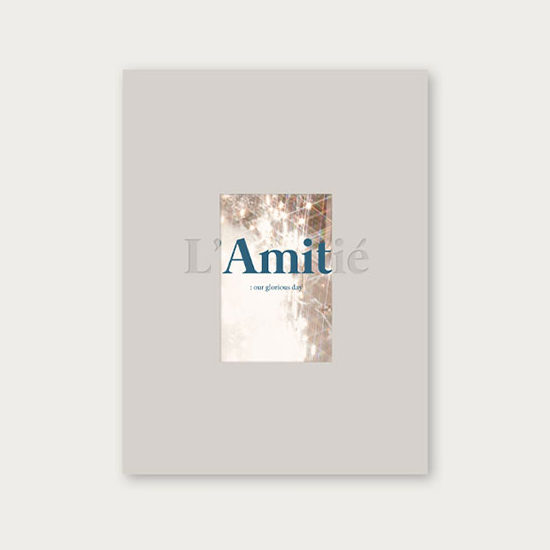 The first photobook of SF9, L'Amitie was released on May 15, 2020. It is an official piece of merchandise from FNC Entertainment made in South Korea, manufactured and distributed by Apple Music.

The photo book titled L'Amitie : Our Glorious Day comes with a sleeve case inside which you will find the photobook itself, and a pocket holder containing many interesting collectibles. The photobook measures 273 x 362 mm and consists of 250 pages full of beautiful pictures of all members of SF9 including Inseong, Youngbin, Dawon, Jaeyoon, Rowoon, Zuho, Hwiyoung, Taeyang and Chani. Inside the pocket holder you will find a DVD disk with 28 minutes of video content, a polaroid garland consisting of 12 polaroid photos and a string, a set of 9 photo cards, 5 photograph papers chosen randomly out of 25 variants, 3 random ask cards selected from a lot of 18 sheets, a folded poster, and an additional poster featuring a random member of SF9.
A special deal was prepared for those, who ordered their copy on GMarket. 3 random original photo cards were added to the package. They measure 54 x 86 mm and were chosen out of 9 variants.
The SF9 L'Amitie photo book will be perfect for any fan of the boy group or as a gift. This is definitely an item worth having.
Available From Ebay ▼
Check It Out
Or Amazon ▼
Check It Out
Or Yesasia ▼
Check It Out