Momoland Logo Hoodie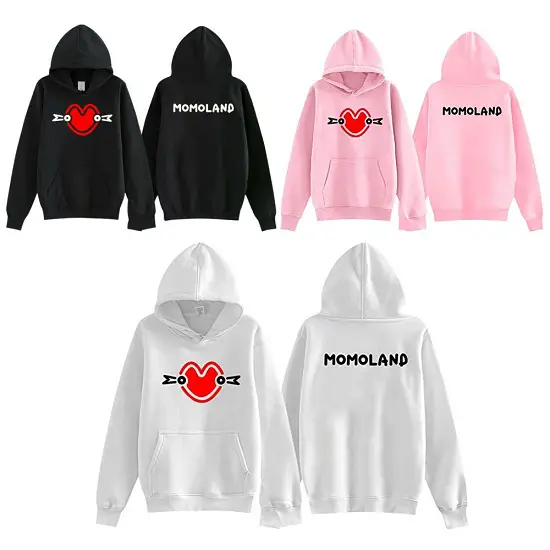 The Momoland hoodie you're currently reading about will be perfect for anyone who is a fan of the group and want to support the members. The hoodie features the logo of the KPop girl band on front and its name on the back. It is available in - depending on the website you'll be ordering from - black, white, grey or pink color. It also comes in different sizes including S, M, L, XL, 2XL and 2XL. You should be aware that these are Asian sizes so you should order a size or two bigger if you live outside Asia. The measurements are S (chest: 94 cm, length: 60 cm, shoulder: 40 cm, sleeve: 57 cm), M (chest: 98 cm, length: 63 cm, shoulder: 43 cm, sleeve: 59 cm), L (chest: 104 cm, length: 66 cm, shoulder: 46 cm, sleeve: 61 cm), XL (chest: 108 cm, length: 69 cm, shoulder: 49 cm, sleeve: 63 cm), 2XL (chest: 114 cm, length: 72 cm, shoulder: 52 cm, sleeve: 65 cm), 3XL (chest: 118 cm, length: 74 cm, shoulder: 56 cm, sleeve: 67 cm).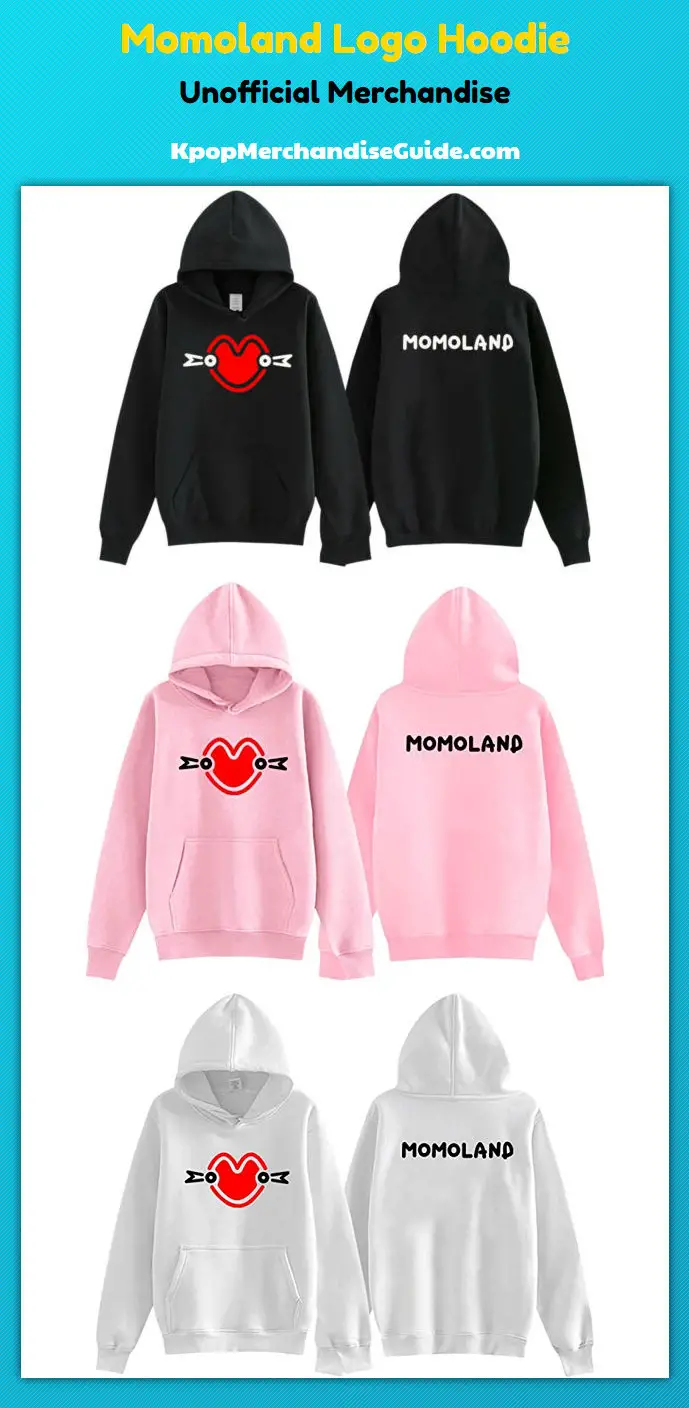 This is the unofficial item but of a high quality and well made. No official Momoland hoodie was ever released so this is the only chance to get this kind of apparel. It is a very unique item. It is made of cotton so it will be very comfortable for a casual wear.
You can get this item from Amazon (white and pink color) or Ebay (white, pink, black and grey color). The Amazon offers also an option to choose a thick or thin variants. The hoodie costs between $24.48 and $30.99. It is a good price for such item. You will certainly be pleased with the purchase.
Available From Ebay ▼
Check It Out
Or Amazon ▼
Check It Out