Kim Samuel Garnet T-shirt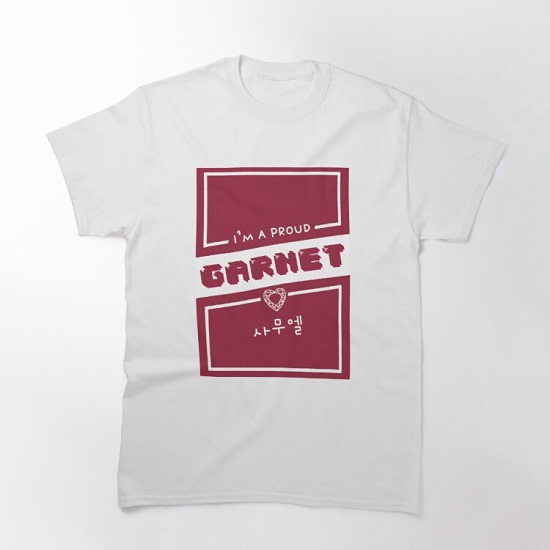 | | |
| --- | --- |
| Price | $21.49 |
| Type | Unofficial |
Available from Redbubble ▼
Check It Out
The T-shirt features the name of the official fandom of Kim Samuel called Garnet. The artist announced the name on his debut showcase that took place on August 2, 2017 at the LG Art Hall in Seoul. Initially the fans of Samuel were supposed to be called Melona but the name was eventually changed. Later that year the soloist revealed his official fan colors "Rhodolite Garnet" which is the real stone that can be interpret as an eternal happiness.
The Samuel T-shirt showcases a purple rectangle with the words "I'm a proud Garnet" inside, the name of the artist written in Korean, and the logo of the fandom revealed on October 31, 2017. It is a very sophisticated and well made design.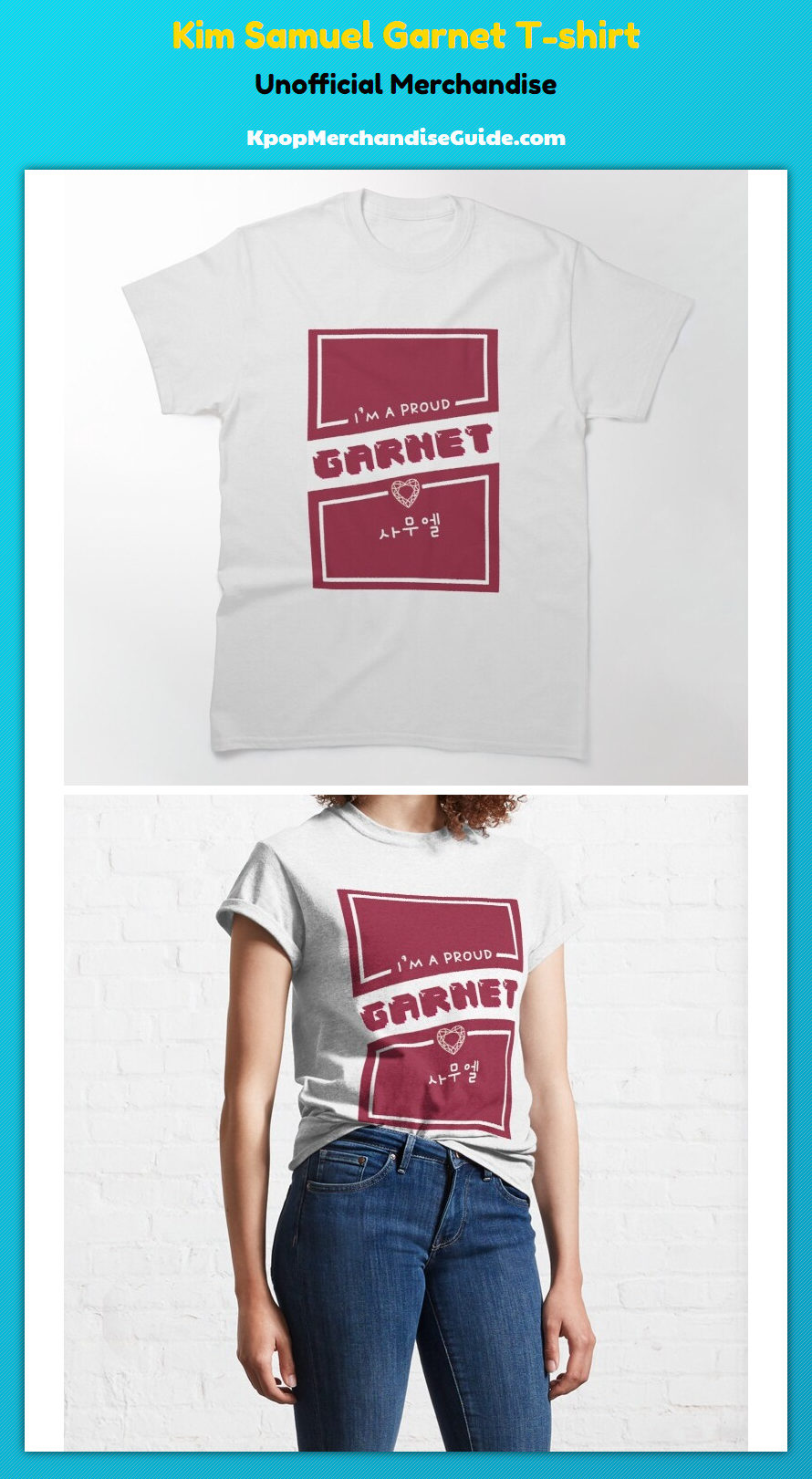 The T-shirt is available in 17 different colors so you can be sure you will find something for you. You can get it in white, black, denim heather, heather grey, light blue, blue, navy, creme, red, dark red, green, army, gold, dark green, orange, purple and brown.
This piece of fashion is made of 100% cotton or a combination of cotton and polyester. It will be very comfortable to wear. You can get it in 8 sizes: S (chest: 36 inch, length: 28 inch), M (chest: 40 inch, length: 29 inch), L (chest: 44 inch, length: 30 inch), XL (chest: 48 inch, length: 31 inch), 2XL (chest: 52 inch, length: 32 inch), 3XL (chest: 56 inch, length: 33 inch), 4XL (chest: 60 inch, length: 34 inch) or 5XL (chest: 64 inch, length: 35 mm).
The Kim Samuel T-shirt can be bought from Redbubble with the print on front or on the back. It's definitely worth it if you are the fan of soloist.
Available from Redbubble ▼
Check It Out