ITZY Logo T-shirt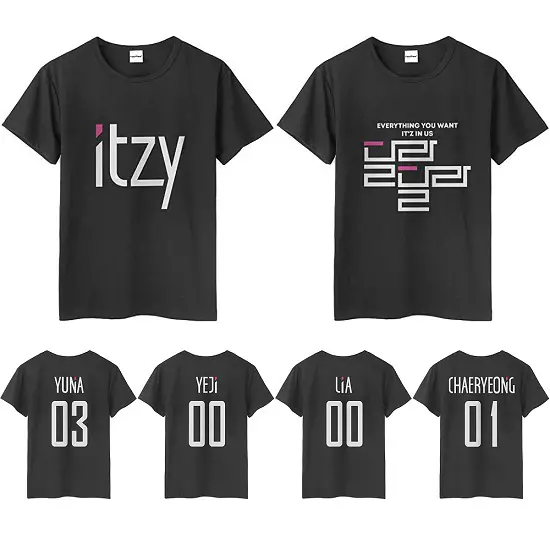 | | |
| --- | --- |
| Price | $15.50 |
| Type | Unofficial |
Available from Amazon ▼
Check It Out
If you are a fan of the group and you are thirsty for the collectibles related to it this ITZY T-shirt will be definitely something you would like to own. The item in this post comes in two different variants - one with the classic ITZY logo on front and the other with a different logo and a phrase "Everything You Want It'z In Us". Both variants have the name of a member of your choice on the back alongside the two last digits of the year of the member's birth. The available options are Lia (number 00 since she was born in 2000), Chaeryeong (01), Ryujin (01), Yeji (00) and Yuna (03). The ITZY T-shirt is made of a high quality and comfortable material composed of cotton and lycra. It is delicate and soft in touch. As a bonus you will also receive a pin button with the group's logo and some pocket lomo photocards.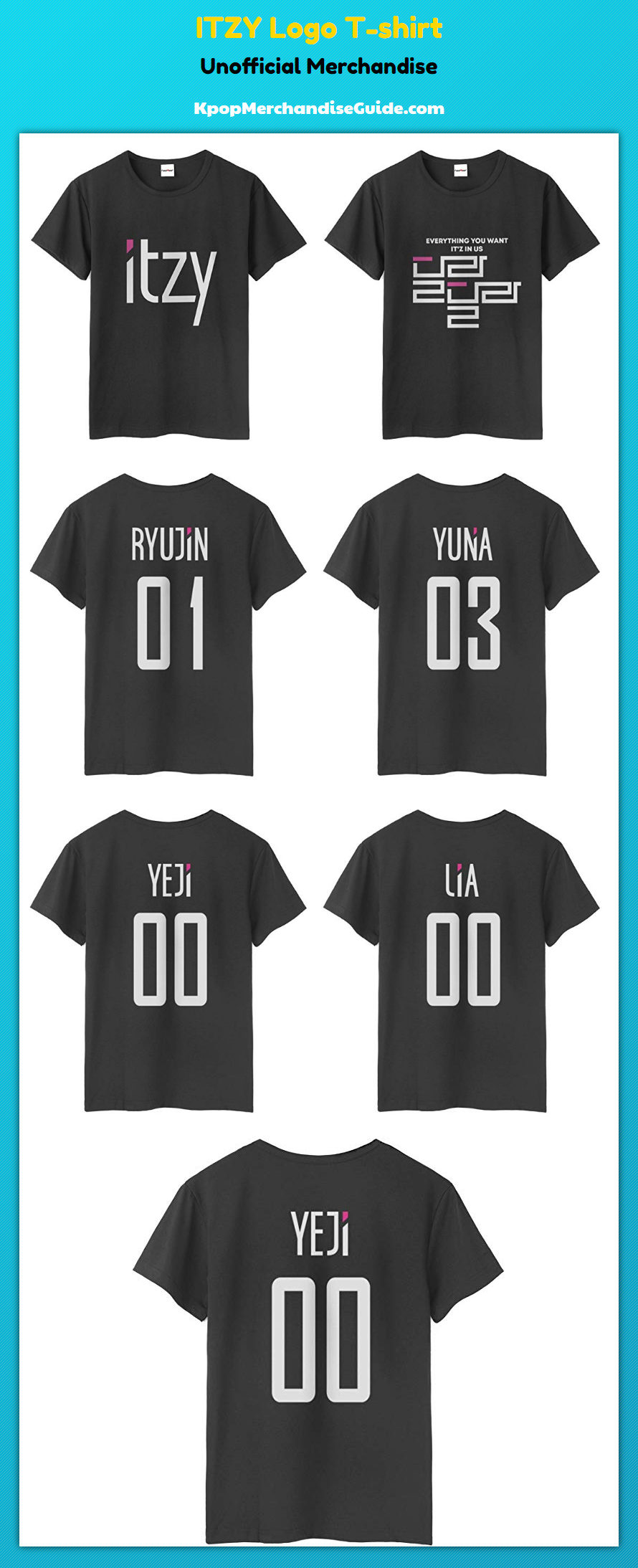 The T-shirt is available in two colors - black and grey and six sizes. The measurements are S (chest: 36.22 inch, shoulder: 16.93 inch, length: 24.8 inch), M (chest: 37.8 inch, shoulder: 17.32 inch, length: 25.6 inch), L (chest: 39.37 inch, shoulder: 18.11 inch, length: 26.4 inch), XL (chest: 41.73 inch, shoulder: 18.9 inch, length: 27.2 inch), 2XL (chest: 44.1 inch, shoulder: 20.1 inch, length: 27.96 inch), 3XL (chest: 45.67 inch, shoulder: 20.87 inch, length: 29.53 inch). Finding the right size for you or for someone you're buying it for won't be a problem.
You can get this fan made ITZY T-shirt for just $15.50. It is available from Amazon and a seller that is known for a high quality KPop related items. You will be most likely pleased with the purchase.
Available from Amazon ▼
Check It Out