(G)I-DLE Logo Bracelet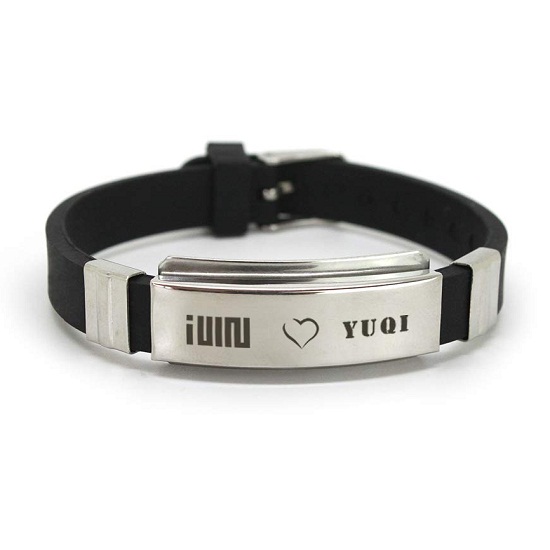 | | |
| --- | --- |
| Price | $11.50 |
| Type | Unofficial |
Available from Amazon ▼
Check It Out
The KPop merchandise related to (G)I-DLE are not easy to find. This bracelet is one of few fan made items that you can purchase online. It will be perfect for anyone who is a huge fan of the group. It features the logo of (G)I-DLE on a steel part. The bracelet is available in two variants - the first one has the date of the group's debut "2018.05.02" on it and the other has the name of the chosen member including Minnie, Miyeon, Shuhua, Soojin, Soyeon and Yuqi. The item is made of silicone and stainless steel. It will be perfect for you or your family member or friend who happens to be a (G)I-DLE fan. Anybody who gets it will be happy.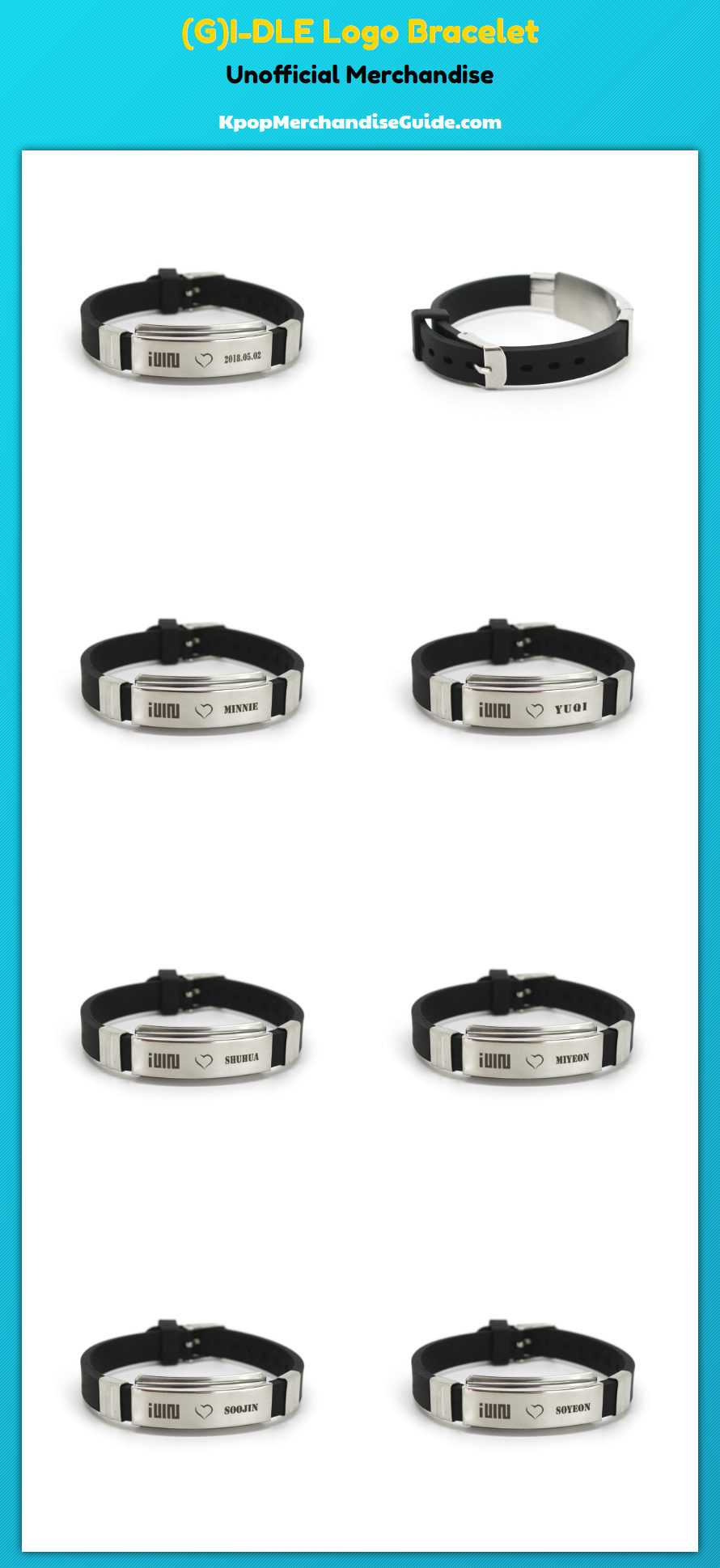 If you like this fan made item maybe you will be interested in the official KPop bracelets that was released for a particular group. A similar one was available for the attendees of the Unveil Op. 02 : I Am Who showcase of Stray Kids. It featured the title I Am Who and came in one free size. A special luminous bracelet that glows in the dark was released for 1st Live Concert D-day of Day6. It measured 270 x 15 mm and featured the title of the concert. Two bracelets was available for the fans of BTS who attended the 3rd Muster ARMY.ZIP + fan meeting. They could choose one of two versions, red and black in one free size. A similar collectible (also in two colors: black and pink) was included in the collection of goods prepared for the In Your Area tour of Blackpink.
If you're interested in this unofficial (G)I-DLE collectible you can get it from Amazon. It costs only $11.50. It will be a nice gift for you or someone you care about.
Available from Amazon ▼
Check It Out