Everglow Logo T-shirt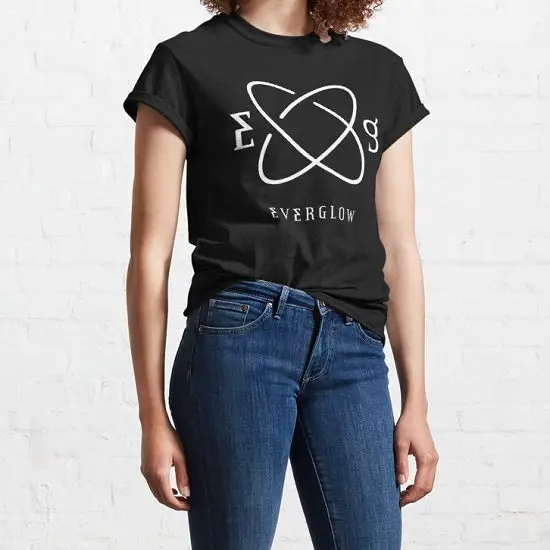 | | |
| --- | --- |
| Price | $23.01 |
| Type | Unofficial |
Available from Redbubble ▼
Check It Out
If you're looking for a nice piece of apparel, you will be interested in this Everglow T-shirt. The item features the logo at the top and the name of the girl group at the bottom. Both are of a white color and most likely will look the best on a black background, or at least on a darker background.
Nevertheless there are many colors to choose. Regardless if you prefer lighter or darker tones you will find something for you. You can get the Everglow T-shirt in black, white, red, dark red, brown, navy, blue, light blue, gold, green, creme, dark grey, heather grey, purple, army, orange and denim heather. It's a big range of colors so you can choose more than only one.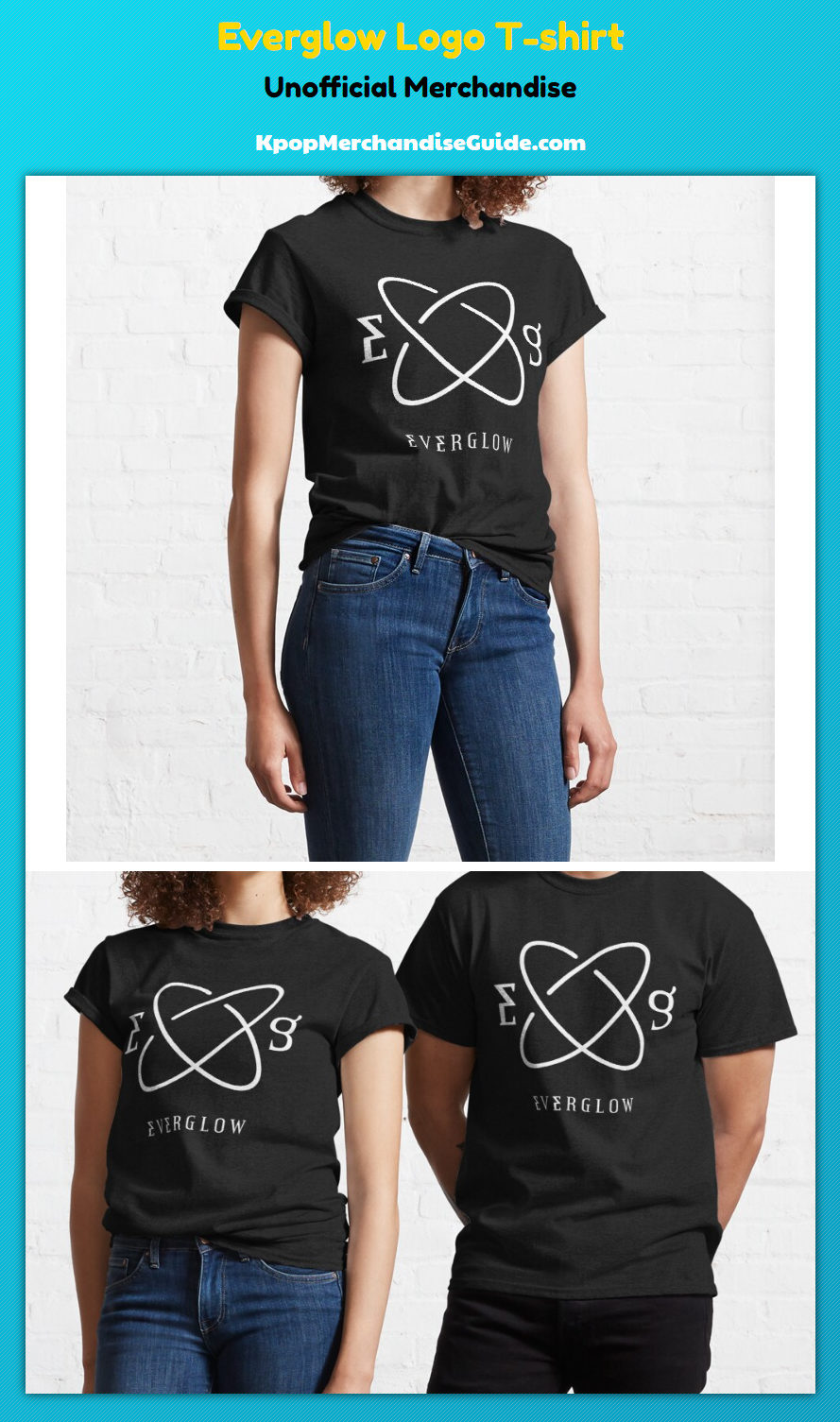 The material is made of either cotton or a combination of cotton an polyester. The majority of options (except heather grey and denim heather) come in 100% cotton.
You can order the item in 8 sizes including S, M, L, XL, 2XL, 3XL, 4XL and 5 XL. Please check the info about the measurements to be sure what are you purchasing. The details are here: S (chest: 36 inch, length: 28 inch), M (chest: 40 inch, length: 29 inch), L (chest: 44 inch, length: 30 inch), XL (chest: 48 inch, length: 31 inch), 2XL (chest: 52 inch, length: 32 inch), 3XL (chest: 56 inch, length: 33 inch), 4XL (chest: 60 inch, length: 34 inch), 5XL (chest: 64 inch, length: 35 mm).
You can get this Everglow logo T-shirt from Redbubble. It's a high quality product so you won't be disappointed.
Available from Redbubble ▼
Check It Out