Blackpink Albums
There are 2 Blackpink albums available so far, 2 mini albums Square Up and Kill This Love. Both of them were released by YG Entertainment and distributed by Genie Music Corp. Korea (the first one), and YG Plus, Inc. Korea (the second). Although the members debuted with a single Square One on August 8, 2016, and released a limited promotional physical editions of their digital releases Square One, Square Two and As If It's Your Last in a very limited quantity, Square Up is the first widely distributed album of the group.
For the vinyl records please check this article.
Here's the list of all Blackpink albums in order.
Square Up Mini Album
The first mini album of Blackpink titled Square Up was released on June 15, 2018 by YG Entertainment. It was distributed by Genie Music Corp. Korea. It's the second extended play of the group after the Japanese EP titled Blackpink. It's available in digital and physical format. On the first of Blackpink albums you will find 5 songs including Ddu-Du Ddu-Du, Forever Young, Really, See U Later, and a bonus track which is available only on the physical edition titled As If It's Your Last. It was previously released as a digital single on June 22, 2017.
Ddu-Du Ddu-Du is the title song. It was composed by Teddy, 24, R.Tee and Bekuh Boom, with the arrangements by the first three composers. Forever Young was chosen as the second title track. It was composed by Teddy with Future Bounce and arranged by these two alongside R.Tee. Teddy also wrote the lyrics for both songs.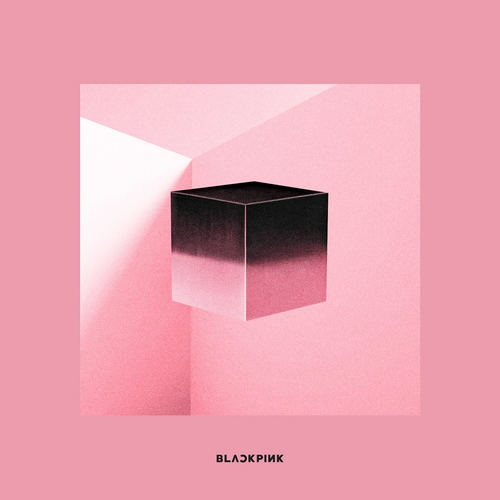 Square Up topped both Gaon Weekly Chart and Billboard US World Chart, and reached number 11 on the Japanese Oricon chart. It later became the 21th most purchased KPop album in 2018 with 230,656 units sold. It was also named the 20th best South Korean pop album of the year.
The physical edition of the first of Blackpink albums is available in two different versions - Black and Pink. Both come in a box of a dimensions of 147 x 147 x 21 mm with a slip cover. Inside the box you will find some interesting goods including a CD disk with music, a photobook with 72 pages full of pictures featuring all four members (140 x 140 mm), an 8 pages lyrics book with an lenticular cover (140 x 140 mm), a postcard with a photo of Jisoo, Jennie, Rose and Lisa (110 x 110 mm), 1 random photo card of a standard size of 55 x 85 mm (out of 4 different variants), and 1 random selfie photo card (out of 4 variants). All merchandise are unique in Black and Pink versions.
A double-sided poster for was issued for each versions of the Blackpink album. It measures 515 x 738 mm.
A special pop-up store was opened to promote the release. It operated between June 16 and June 24, 2018 in Seoul. The fans had an opportunity to purchase three pieces of merchandise including the official Blackpink light stick Bl-Ping-Bong, a light stick keyring, and a picnic set consisting of table mat, eco bag, a bottle and a set of stickers and badge.
Kill This Love Mini Album
The second Blackpink album is called Kill This Love and contains the title song of the same name alongside 4 other tracks including Don't Know What to Do, Kick It, Hope Not and a remix of Ddu-Du Ddu-Du. The extended play had its premiere on April 5, 2019 and was released by YG Entertainment. It was distributed by YG Plus, Inc. Korea.
The composition for the lead single Kill This Love was made by Teddy, R.Tee, 24 and Bekuh BOOM. It was arranged by Teddy, R.Tee and 24.
The EP topped the Billboard's US World chart and peaked at the 3rd position on the Gaon's chart. It was also the 17th best-selling KPop album in 2019. It was certified Platinum in South Korea for 250,000+ units sold.
On October 16, 2019 a Japanese edition of this Blackpink album was released by YGEX. It consists of the 5 original songs along with their Japanese counterparts, so there are 10 tracks on the disk.
Similarly to the first mini album, the physical edition of Kill This Love comes in two versions - Black and Pink, and in a rectangular box of a size of 160 x 211 x 20 mm. They consist of a CD disk, a 52 pages photobook (150 x 200 mm), a 16 pages photo zine (150 x 60 mm), an accordion lyrics book with 10 folded pages (100 x 150 mm), 4 photo cards randomly chosen out of 16 options of a size of 70 x 90 mm (the same lot in both Black and Pink versions), 1 random polaroid photo card of a standard size of 55 x 85 mm (out of 8), a set of 6 sheets of stickers (150 x 140 mm) and a random folded poster featuring one of the members (294 x 394 mm).
As in the previous case, 1 double-sided poster was prepared for this Blackpink album. It measures 441 x 591 mm.
How You Like That Single Album
The first single album of Blackpink titled How You Like That was released on July 17, 2020 (although it was available digitally from June 26) under YG Entertainment and distributed by YG Plus. It contains only two tracks including the eponymous lead single and its instrumental version. The song was produced by Teddy Park, R. Tee, 24 and Danny Chung.
The single topped the weekly Gaon chart and was the second best-selling record of June 2020 in South Korea behind only What A Life of Exo-SC (Sehun & Chanyeol). It sold a 299,640 copies that month. By the end of 2020 it sold 302,377 units and became the 32nd most purchased release of the year.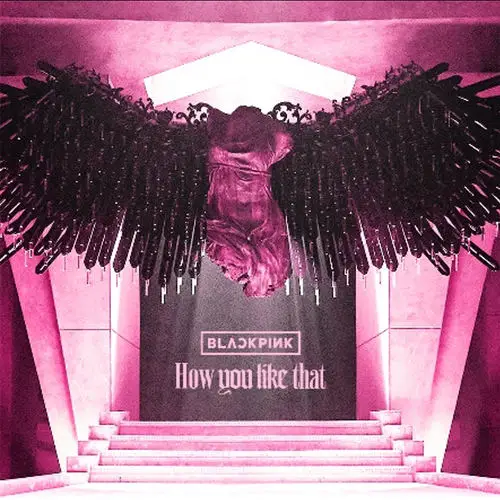 It was the first album of the group to receive a certification from Korea Music Content Association. It was certified Platinum for more than 250,000 copies sold.
Physically, How You Like That is available in only 1 version. It is in a photobook format and contains a CD disk, the photobook itself (with 132 pages), 1 random postcard, 1 randomly selected Polaroid picture, a folded poster, and a regular poster featuring all members.
The Album Studio Album
The first full-lenght record of the group had its premiere on October 2, 2020 under YG Entertainment and Interscope Records. It is composed of 8 tracks including previously released singles How You Like That and Ice Cream (featuring Selena Gomez), Pretty Savage, Bet You Wanna (with Cardi B), Lovesick Girls, Crazy Over You, Love To Hate Me, and You Never Know. Lovesick Girls serves as the main track.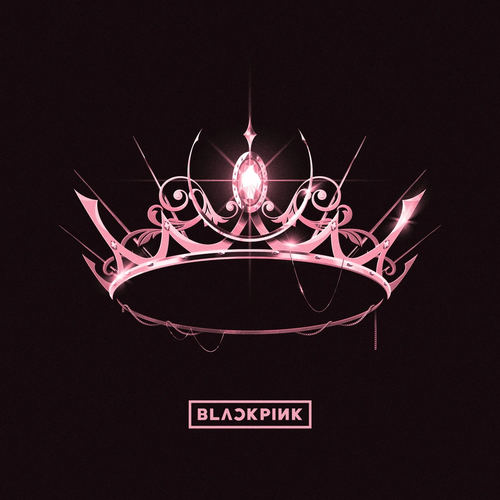 The Album was another release of Blackpink to top the weekly Gaon chart. It reached the highest position also on the Billboard's US World chart. It was the biggest seller of October in South Korea with a staggering 1,073,671 units sold. Although it was not enough to get the 1st position which went to NCT and their studio album Resonance Pt. 1. It sold 1,244,802 units by the end of 2020 becoming the 5th best-selling release of the year, and the biggest seller of all KPop girl groups.
It received a Million certification from KMCA after surpassing 1,000,000 copies in sales.
The physical edition of The Album is available in 12 different versions, including 4 regular boxed versions - 1 (black matte cover), 2 (pink cover), 3 (black shiny cover) and 4 (pink holographic cover), an American jewel case CD version along with its international counterpart, and 4 exclusive cassette tapes available only in the United Kingdoms.
Additionally there are 2 vinyl record versions of The Album. That includes the regular edition that comes in a standard package, and a limited special edition in a hardcover box.