Oneus Fly With Us Poster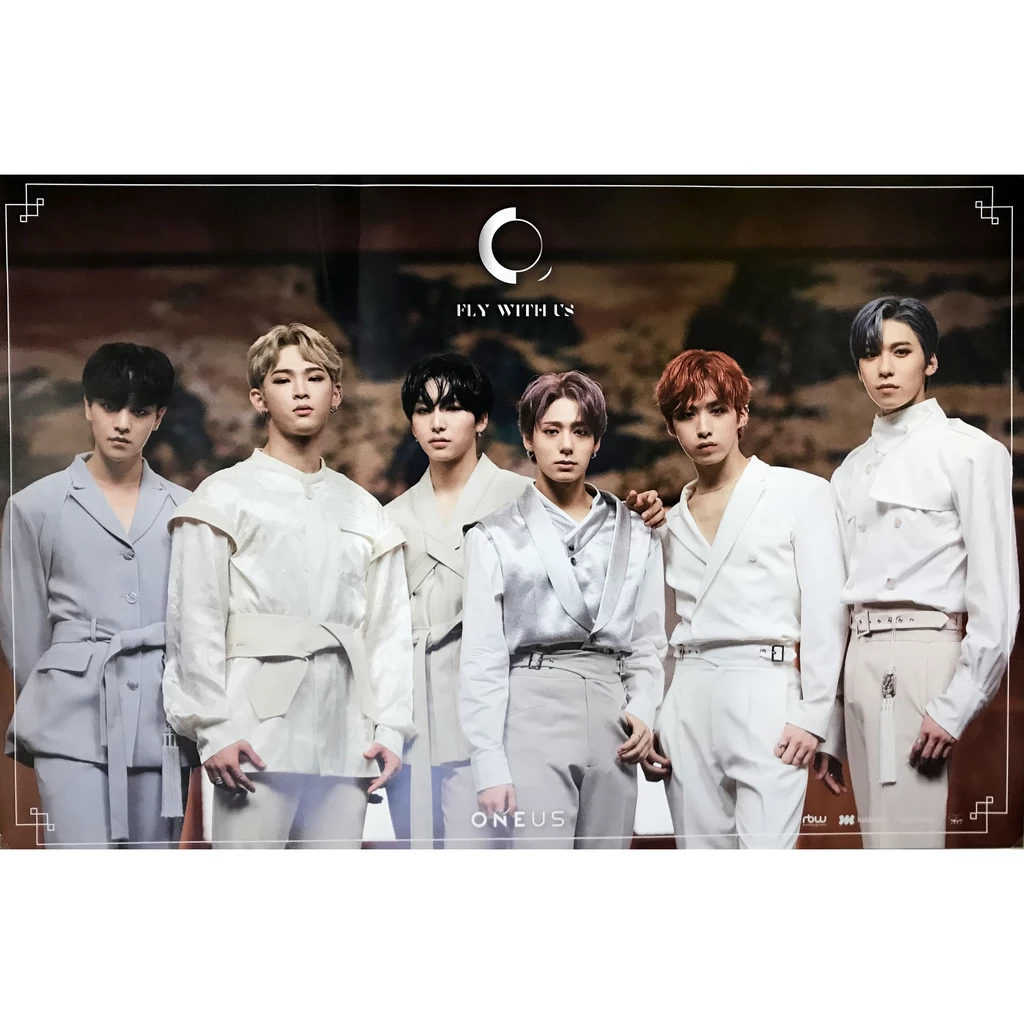 | | |
| --- | --- |
| Price | $4.99 |
| Type | Official |
Available From Ebay ▼
Check It Out
If you're looking for some interesting official collectibles related to your favourite boy group this Oneus poster will be right up your alley. It was included in the package of the album Fly With Us. This is one of three variants of the poster that you could find in the package. The dimensions of the item are 405 x 610 mm. It will be perfect to hang it on your wall in your room. That's probably the best decoration product you can get.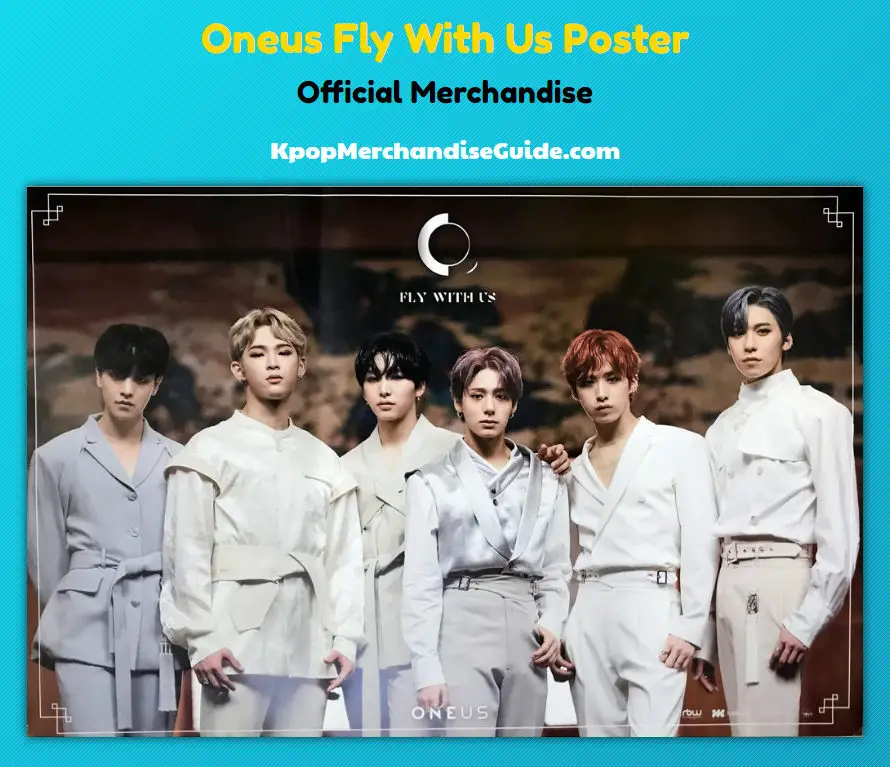 Fly With Us is the third extended play of the group that was released on September 30, 2019 by RBW. It was manufactured by Yein Art, Inc. and distributed by Kakao M Corp. The album consists of 6 songs including Intro : Fly Me To The Moon, Plastic Flower, Lit, Blue Sky, Level Up and Stand By. The track Lit served as a title song for which a music video was released. The contents of the package of the EP is composed of a 96 pages photobook of a dimensions of 145 x 183 x 7 mm, 8 sheets of lyrics card (145 x 183 mm), a special postcard randomly chosen out of 2 versions (145 x 183 mm), 2 random photocards of a standard size chosen out of 12 different sheets (6 for White version and 6 for Black version), a bookmark (50 x 160 mm) and of course a Oneus poster randomly chosen out of three versions.
If you like the group this poster will be a perfect collectible for you. You can get a piece for a nice price of $7.99. It is available from a seller on Ebay. You should grab it while it's still available.
Available From Ebay ▼
Check It Out