Eric Nam Honestly Hoodie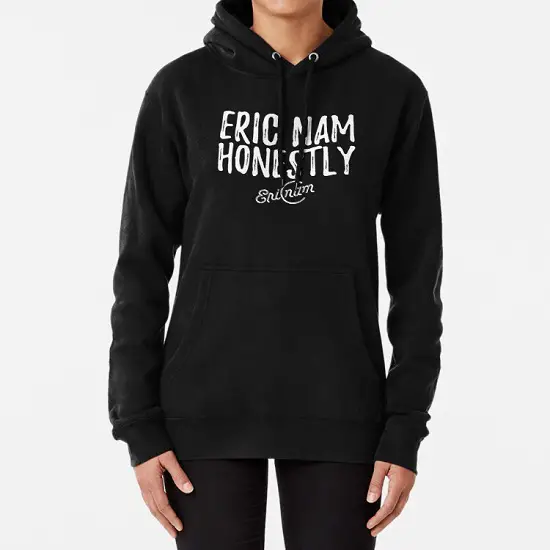 This is another piece of fashion related to Eric Nam. This hoodie will be perfect to wear at a concert if you'd like to support the artist. It features the name of the vocalist along with his classic logo and the title of the album Honestly written in the same font as we can see on the cover. Honestly is the third extended play of Eric and was released on April 11, 2018 by B2M Entertainment and Stone Music Entertainment. It is composed of 5 tracks including Honestly (the title song), Potion, This Is Not a Love Song, Lose You and Don't Call Me. Additionally the acoustic version of Honestly was included in the physical version of the album (you could not get it on the digital version).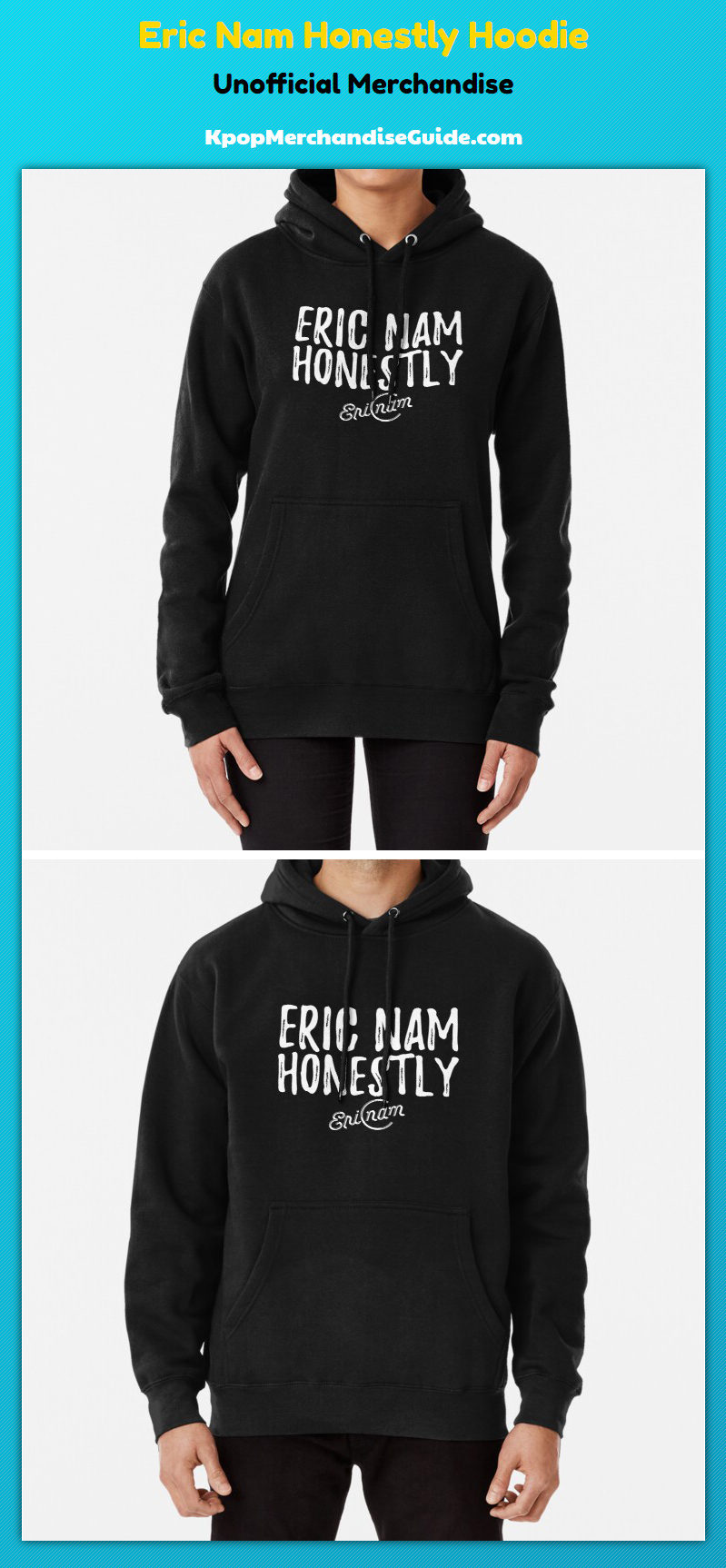 The hoodie comes in different colors depending on the service you will be purchasing from. On Redbubble you will find the colors including black, oatmeal, grey, charcoal, navy and blue and on Zazzle you can choose black, navy, dark grey, deep forest and ash. And you can get anything from X to 3XL so finding the right size for you will not be a problem. Please carefully check the charts on the listings to be sure that you'll be getting something that will fit you perfectly. The item is made of a comfortable composition of cotton and polyester. It will be very soft in touch.
You can get this hoodie for a reasonable price between $48.05 and $49.68. If you are a fan of the album and what's more important of Eric Nam you should definitely think about getting one. I'm sure it will please you or any other person if you intend to get it as a gift for someone you care about.
Available from Redbubble ▼
Check It Out
Or Zazzle ▼
Check It Out