AB6IX Logo Hoodie
| | |
| --- | --- |
| Price | $16.99 |
| Type | Unofficial |
Available from Amazon ▼
Check It Out
As a fan of the group you probably would like to own something related in any way to the members. In that case his item will be perfect for you. What you can see here is a black AB6IX hoodie that can be used during any of the seasons of the year for a casual wear. The hoodie features the logo of the group on the left side of the front and a name of the chosen by you member along with a corresponding number on the back. Of course all members are here available: Daehwi (with the number 29), Donghyun (17), Woojin (02), Woong (15) and Youngmin (25). If any of the boys is your bias you know exactly which variant to choose. The AB6IX hoodie is made of a very comfortable composition of cotton (70%) and polyester (30%). It is extremely soft in touch and will be easy to wash. Although it comes only in one color it is available in six sizes: XS, S, M, L, XL and 2XL. It's important to know that these are Asian sizes and are prepared for the Asian people so if you're living in a different part of the world you should definitely order a size bigger than what you are usually wearing.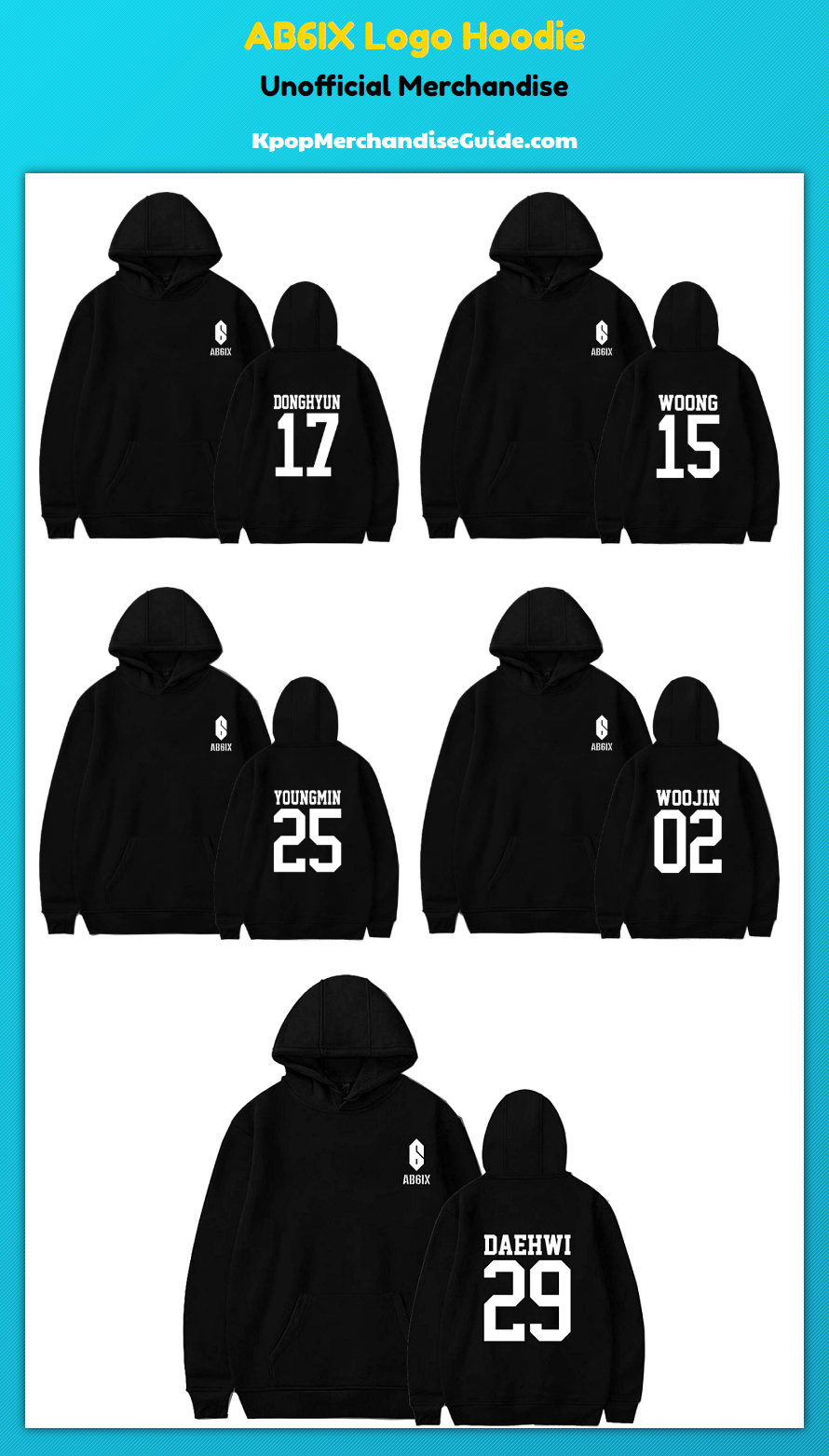 The measurements are: XS (length: 67 cm / 26.38 inch, bust: 50 cm / 19.69 inch), S (length: 69 cm / 27.17 inch, bust: 52 cm / 20.47 inch), M (length: 71 cm / 27.95 inch, bust: 54 cm / 21.26 inch), L (length: 73 cm / 28.74 inch, bust: 56 cm / 22.05 inch), XL (length: 75 cm / 29.53 inch, bust: 58 cm / 22.83 inch), 2XL (length: 77 cm / 30.31 inch, bust: 60 cm / 23.62 inch). You should check the chart before making a purchase.
This AB6IX hoodie will be a great treat for you or any of your friends or family members who happen to be a fan of the group. This is a fan made item but since there are not many official collectibles it will definitely please you.
If you're interested in this AB6IX hoodie you should consider getting a piece. It is available through Amazon for only $16.99 which is a very attractive price for such a nice piece of fashion.
Available from Amazon ▼
Check It Out