GFriend Official Light Stick Glass Marble Stick (Version 2)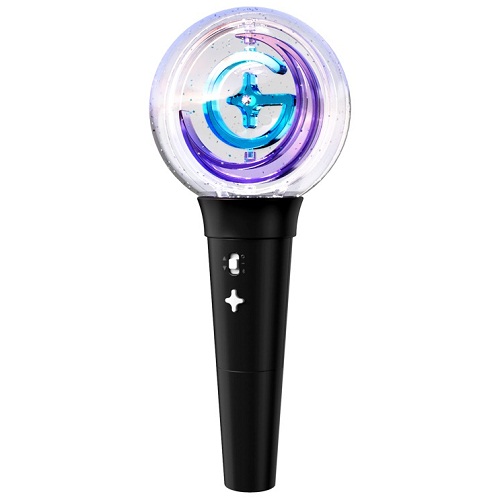 | | |
| --- | --- |
| Release Date | 18 May 2019 |
| Price | $53.90-$56.90 |
| Width | Depth | Height |
| --- | --- | --- |
| 100mm | 100mm | 240mm |
Cloud Dancer
Scuba Blue
Ultra Violet
| | |
| --- | --- |
| Operating Time | 5 Hours |
| Power | AAA Alkaline Batteries 3EA (not included) |
| Material | PC, ABS, Rubber |
| Content | Light Stick, Strap, User Manual |
Available From Ebay ▼
Check It Out
Or Amazon ▼
Check It Out
The second version of the GFriend official light stick called Glass Marble Stick was announced on April 16, 2019. It was finally released at the concert in Seoul during 2019 ASIA TOUR [GO GO GFRIEND!] on May 18, 2019. The design is similar to the first version released in 2017. Although this time we have a black handle instead of a white and the head is not filled with a fluid and glitter but contains a moving parts. The letter "G" is distinctly visible inside the transparent light bulb. This is an official product certified by Source Music and manufactured by Fanlight Co.,Ltd.
The light stick is powered by 3 AAA batteries and can operate for 5 hours. It can work in two modes: on and flash. It can produce the light in three official GFriend colors including Cloud Dancer (Pantone 11-4201), Scuba Blue (Pantone 16-4725) and Ultra Violet (Pantone 18-3838).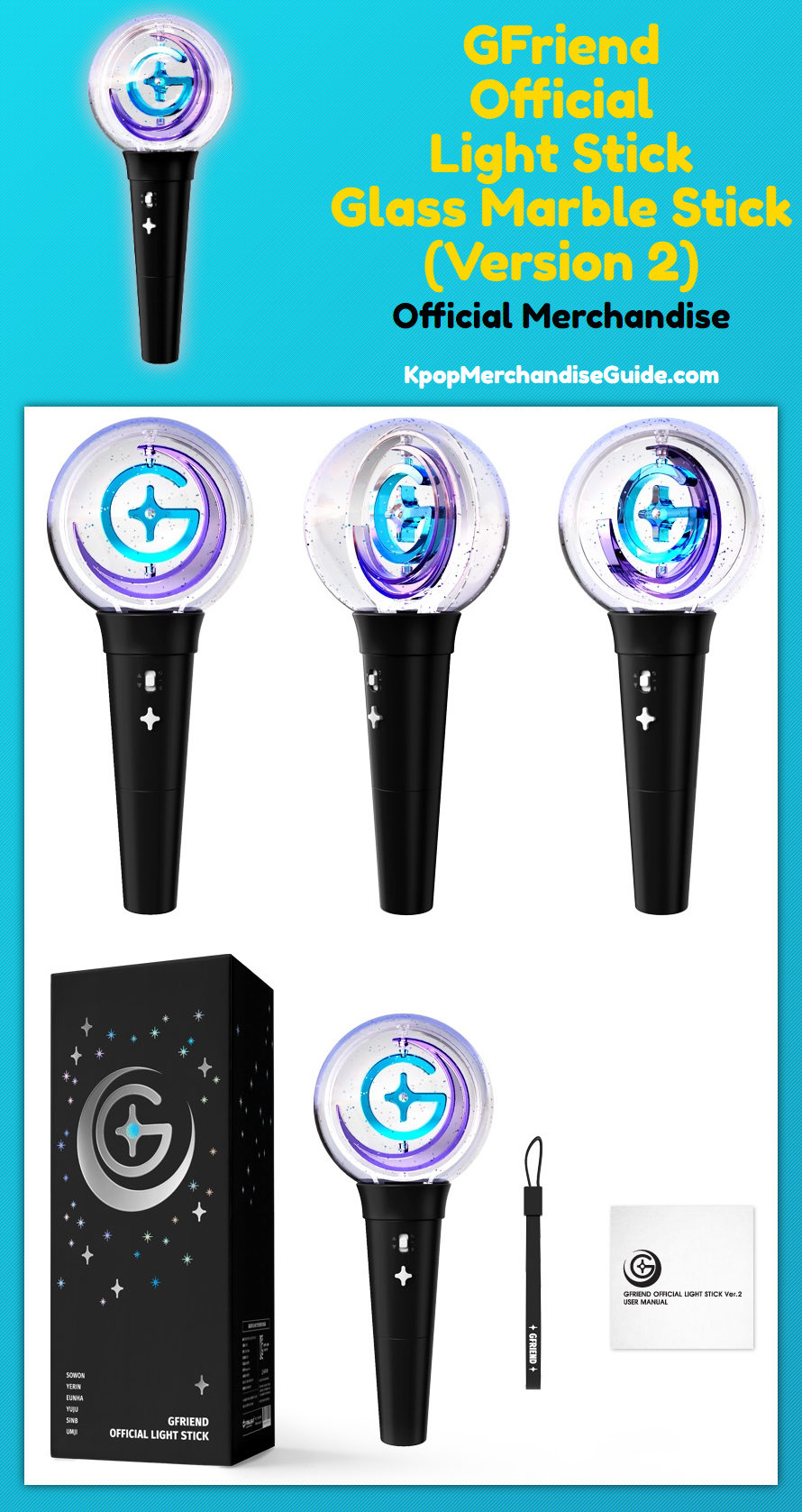 It can be connected to a central control when using at the concerts. When the fanlight mode is enabled the normal mode becomes inoperative. It can also be connected to a GFriend app via Bluetooth. The app can be downloaded for free online and enables entering the seating info required for pairing at the concerts. It is available for both Android (version 5.0 or later) and Apple (version iOS 8.0 or later) devices.
The size of the light stick (ver. 2) is 100 x 100 x 240 mm and it is made of PC, ABS and rubber.
It comes in a black box with the names of all members listed on front. In the package you will also find a black strap and a user manual.
If you need a protection for your fanlight you can get a special black case. It was released at the GO GO GFRIEND! concert and is currently available online. The size of the case is 125 x 125 x 270 mm. It comes with a strap.
Available From Ebay ▼
Check It Out
Or Amazon ▼
Check It Out