WJSN Official Light Stick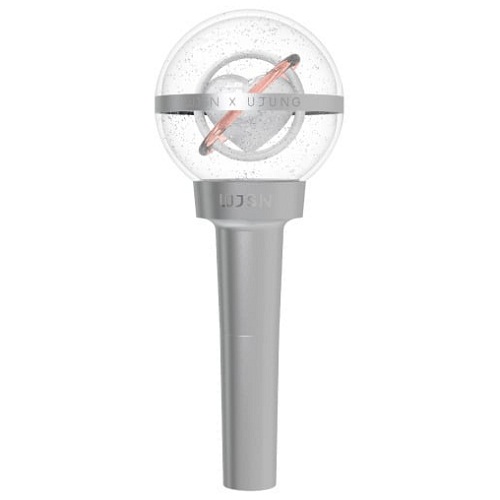 | | |
| --- | --- |
| Release Date | 31 January 2018 |
| Price | $64.99-$69.89 |
| Width | Depth | Height |
| --- | --- | --- |
| 95mm | 95mm | 240mm |
Pantone 1625 C
Pantone 294 C
| | |
| --- | --- |
| Operating Time | 4 Hours |
| Power | AAA Alkaline Batteries 3EA |
| Content | Light Stick, Strap, User Manual |
Available From Ebay ▼
Check It Out
Or Amazon ▼
Check It Out
Or Yesasia ▼
Check It Out
The WJSN official light stick was revealed on December 28, 2017. At the same time the official colors of the KPop group was also unveiled: Pantone 1625 C, Pantone 294 C and Pantone 427 C With Glitter. It went on sale two days later on December 30 and was eventually released on January 31, 2018. It has a silver handle and a transparent globe with the text "WJSN X Ujung" on it and with the moving parts inside - two rings in two colors mentioned earlier and a heart. It is worth to mention that Ujung is the name of the official fandom of Cosmic Girls. This is a certified product from Starship Entertainment designed and manufactured by Copan Global.
The WJSN light stick requires 3 AAA batteries and can operate for 4 hours. It can work in three modes: on, blink and flicker. The two rings enable the item to produce the light in both Pantone 1625 C and Pantone 294 C colors.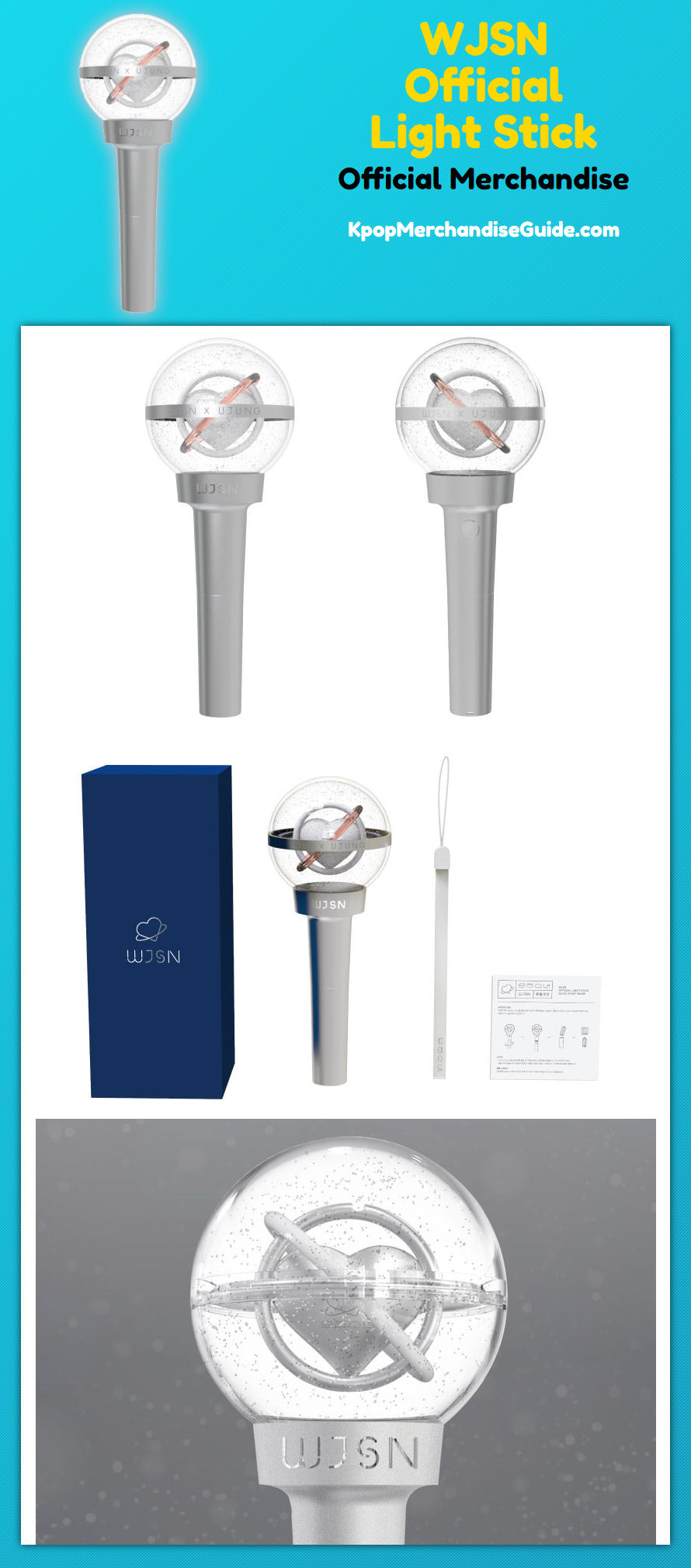 The size of the light stick is 95 x 95 x 240 mm. It comes with a dark blue box. In the package you will find also a strap and a user manual.
Available From Ebay ▼
Check It Out
Or Amazon ▼
Check It Out