Seventeen Official Light Stick Carat Bong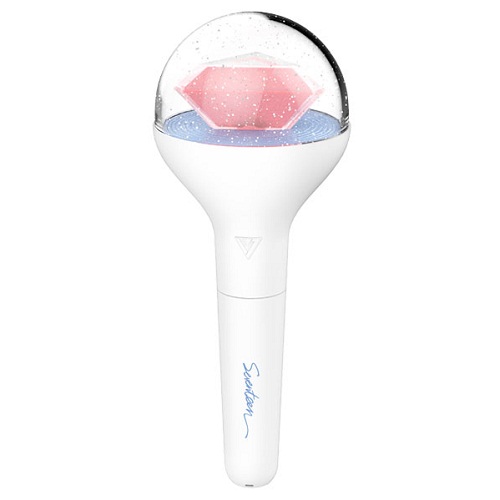 | | |
| --- | --- |
| Release Date | 10 February 2017 |
| Price | $99.99 |
| Width | Depth | Height |
| --- | --- | --- |
| 105mm | 105mm | 250mm |
| | |
| --- | --- |
| Power | AAA Alkaline Batteries 3EA |
| Content | Light Stick, Strap, User Manual |
Available From Ebay ▼
Check It Out
The Seventeen official light stick was revealed on February 3, 2017. It was released a week later on February 10 at the Seventeen in Caratland fan meeting. The light stick has a white handle and a pink gem placed inside a transparent dome. It is called a Carat Bong after the name of their fan club Carat. This is an official item from Pledis Entertainment.
The light stick has a feature that allows it to be connected to your mobile device via Bluetooth. You can achieve this by downloading and installing a special Seventeen app. The app allows it to work in additional modes and enables many different color effects.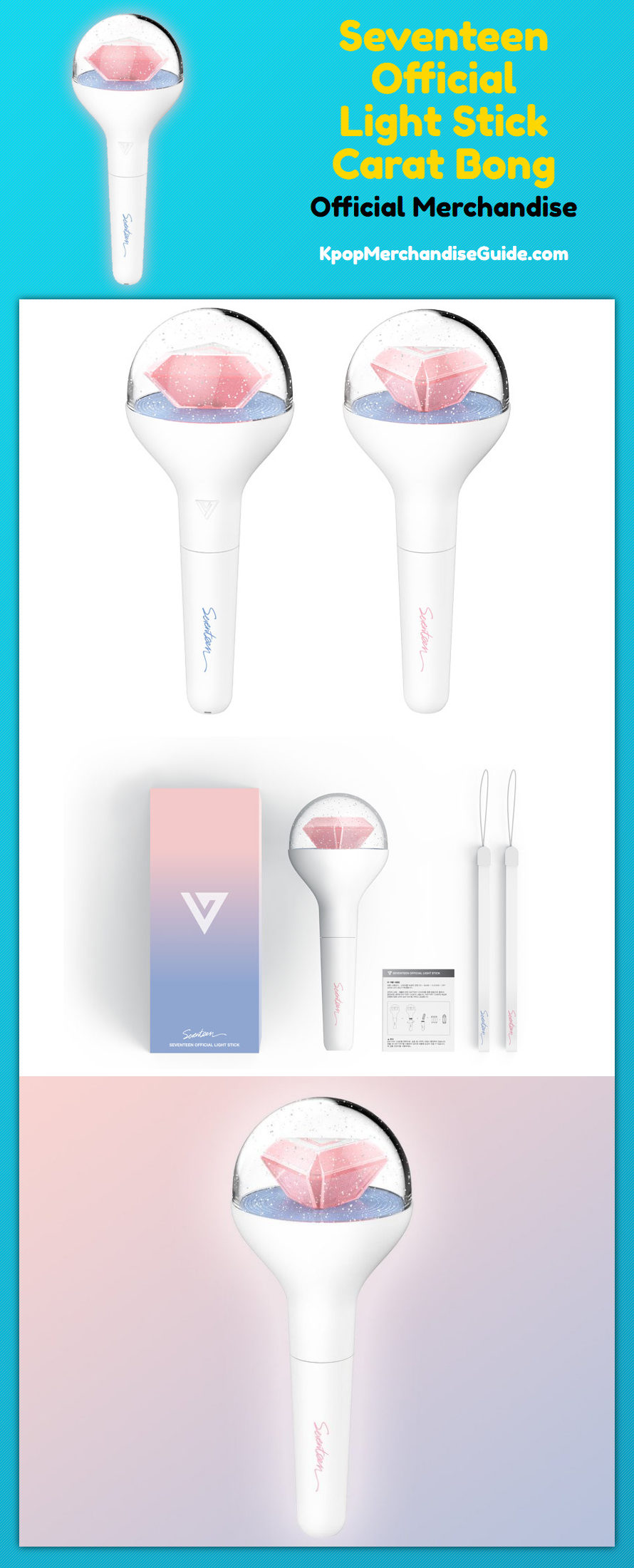 A little bit later in 2017 Pledis Entertainment prepared a new feature. Now you can customize your Seventeen light stick with a special Mini Carat Keyring Set that comes with three gems in different colors that look like a diamonds. You can easily replace the current gem in your light stick for the one from the set. In the package you will also find - as the name suggests - a key ring.
The light stick needs 3 AAA batteries to operate. It can work in three modes: on, blink and flicker and can produce the light of all colors.
The size of the item is 105 x 105 x 250 mm. In the package you will also get a white strap with a Seventeen logo on both sides and a user manual.
Available From Ebay ▼
Check It Out