Zico Albums
There are 5 Zico albums released so far. That includes 1 studio album and 4 extended plays. All of them initially came out under KQ Entertainment's sub-label Seven Seasons, and then under the artist's own company Koz Entertainment. They were manufactured by CJ E&M Corp., Today Art and Arana Media, Inc., and distributed by CJ E&M, Kakao M, Hybe and YG Plus, Inc. Korea. It's worth mentioning that no photo cards are included in any of the artist's releases.
The list of all Zico albums in order is below.
Gallery Mini Album
The debut extended play of the artist came out under Seven Seasons on December 7, 2015. It was manufactured and distributed by CJ E&M Corp. Korea. Gallery consists of 6 songs including Veni Vidi Vici (with DJ Wegun), Eureka (with Zion.T), Pride and Prejudice (with Suran), Boys And Girls (with Babylon), Predator (with JTong), Tell Me Yes Or No (with Penomeco). All tracks were produced by Zico himself. Eureka and Pride and Prejudice serve as the double title tracks.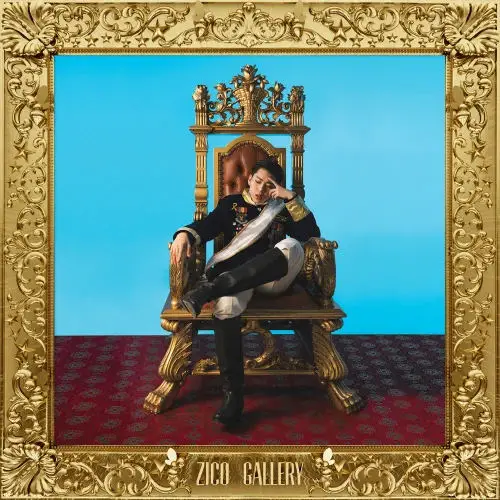 A special edition of Gallery was released a month later, on January 25, 2016 digitally, and on January 28 physically. It includes additional songs - two previously released singles Tough Cookie (with Don Mills) and Well Done (with Ja Mezz), It Was Love (with Luna of f(x)), and I Am You, You Are Me. A special DVD disk was also included, consisting of a video material taken during the promotional photoshoot and the recording session, and 3 music videos - for Boys and Girls, Eureka and Veni Vidi Vici.
Gallery reached number 5 on the Gaon Weekly chart during its premiere, and climbed up to number 4 the following week, staying there for another week. The special edition debuted on 3rd position on the weekly Gaon chart. It sold 26,518 copies during December, 2015 and was the 6th best-selling Korean release of the month. With a total sales of 26,221 units it was the 66th most popular album of 2015.
The physical edition of the first of Zico albums is available in a regular and special edition version.
The regular version comes in a box with a window in a front cover. It consists of a CD disk placed at the bottom of the box, 16 large cards with some interesting pictures on front and credits, thanks to, lyrics on the other side, a paper stand, a folded poster featuring Zico on one side and an artwork on the other, and 1 sheet of cartoon stickers. No photo cards are included with this release.
The special edition of this Zico album has a white cover with a bright red paper wrapper. It is composed of a CD disk with the music, a DVD disk with 54 min of content (all regions), a 120 pages photobook of a dimensions of 210 x 260 mm, and 3 folded art cover posters. The posters come separately.
Television Mini Album
The second EP and the second of Zico albums overall was released on July 12, 2017 by KQ Entertainment and Seven Seasons. Similarly to Gallery, a special edition of the EP came out the following month on August 29, 2017. On the CD you will find 6 songs including double title tracks Artist and Anti (with G.Soul), Behind the Scene, Fanxy Child (with Fanxy Child), She's a Baby and a special track present only on the physical edition, Bermuda Triangle (with Crush and Dean).
The DVD included with the special edition consists of the documentary film, music videos for 4 songs from Television, and the making of videos.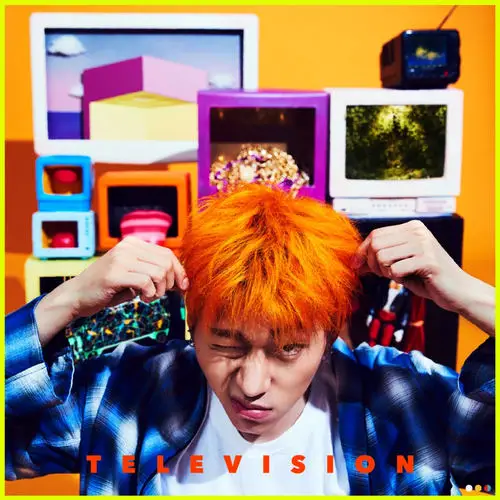 Television reached the 3rd position on the Gaon weekly chart (only behind a special mini album The Red Summer of Red Velvet and the third EP of NCT 127 titled Cherry Bomb). It also peaked at number 3 on the Billboard's US World chart. It ended July 2017 at number 12 on the best-sellers of the month list with 11,761 copies sold.
The regular edition of this Zico album measures 152 x 202 x 33.5 mm and comes in a box with a magnetic closure. Inside the package you will find a CD disk with the music (118 x 118 mm), a set of 12 cards (146 x 195 mm), a lyrics booklet (146 x 195 mm), 1 sheet of photo stickers (146 x 195 mm), a paper toy (146 x 195 mm), and 1 random folded double-sided poster measuring 378 x 560 mm.
The special edition of Television has a white cover and is much larger than the regular version. Its dimensions are 226 x 275 x 67 mm. It includes the normal edition of the EP. Aside from the regular edition, inside the sturdy box you will find a DVD disk, and a thick 200 pages photobook full of pictures of Zico (210 x 260 mm).
The DVD disk is labeled as all regions. The video content's duration is 46 minutes, and it is available with Korean and English (only documentary) subtitles.
Thinking Studio Album
The first full-length album of Zico titled Thinking had its premiere on November 8, 2019 under the artist's own label Koz Entertainment. It was partially released digitally on September 30 (Part 1, only 5 first songs). Thinking was the first of Zico albums to be manufactured by Today Art and distributed by Kakao M.
The compilation of both Part 1 and Part 2 consists of 10 tracks including Daredevil (with Jvcki Wai and Yumdda), Actually, Human, Extreme, One-man Show (with Sik-K), Another Level (with Penomeco), Being Left (with Dvwn), Dystopia, Balloon and The Language of Flowers (with Jehwi). All the songs were co-produced and co-written by Zico.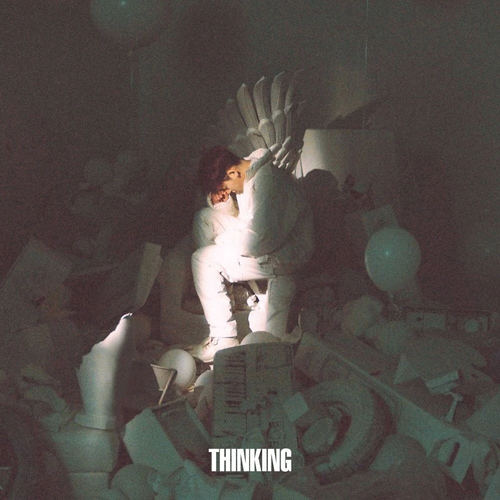 Daredevil and Human are the lead singles of Part 1, while Being Left serves as the main track of Part 2.
The third of Zico albums reached top 3 on the Gaon weekly chart (behind only Mamamoo's Reality in Black and GOT7's Call My Name). It sold 12,906 units in November 2019 becoming the 23rd best-selling release in Korea that month.
Thinking was released physically in a hardcover photobook form with a small wrapper. It comes with a CD disk containing the music, the photobook itself, 1 sheet of cartoon stickers, 2 postcards featuring Zico, and 1 rectangular sticker with the album's title.
1 double-sided poster was issued for this Zico album.
Random Box Mini Album
Random Box is the third extended play and the fourth of Zico albums in general. It was released by Koz Entertainment on July 6, 2020, although it was available as a digital edition since July 1. It was manufactured by Arana Media, Inc., while Kakao M was responsible for the distribution. The EP features 6 tracks including Summer Hate (with Rain), Cartoon, Love & Hate (with Bibi), No You Can't, Roommate and previously released hit Any Song. Summer Hate was chosen as the title track. Random Box was entirely co-produced by Zico.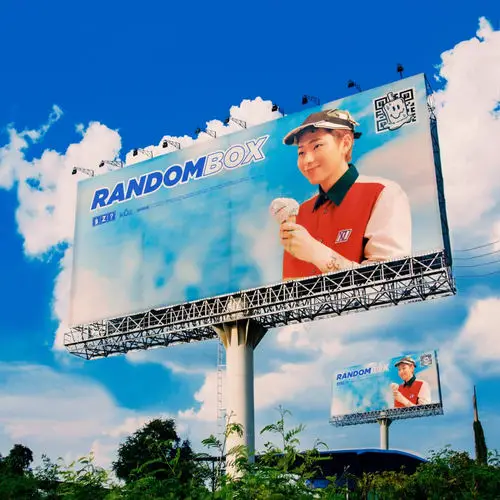 This Zico album peaked at number 8 on the Gaon weekly chart, and at number 20 on the Gaon monthly chart selling 19,615 copies.
The physical edition is available in 1 version and comes in a large dark blue box measuring 260 x 180 mm. Inside the box you will find a CD disk in a jewel case (140 x 125 mm), a photobook (205 x 150 mm), a folded lyrics paper (205 x 600 mm), a set of 2 sheets of stickers (205 x 150 mm), a roll of tape, 1 random key ring selected out of 3 different pieces, and 1 round pin button added randomly out of 3 variants.
Grown Ass Kid Mini Album
The fourth extended play of Zico had its premiere on July 27, 2022 under KOZ Entertainment. It was distributed by Hybe and YG Plus, Inc. Korea. On the CD you will find 6 pieces of music including Freak, Seoul Drift, Trash Talk, OMZ Freestyle and Nocturnal Animals. The 2 first songs were selected as the singles.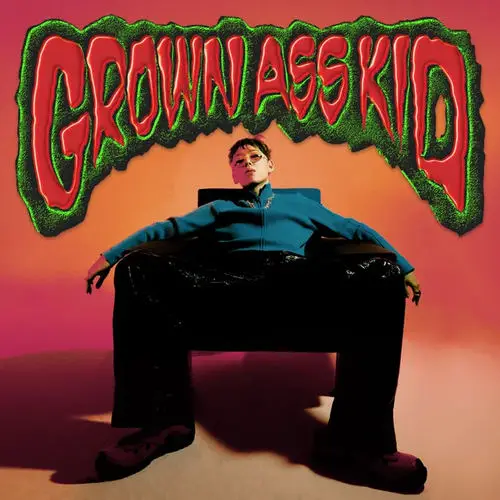 There are 2 different physical versions you can acquire. That includes a regular and the jewel case version. The first one measures 195 x 195 mm and consists of a CD disk of a normal size (118 mm in diameter), a photobook with 48 pages full of pictures and other content, a sheet of stickers depicting Zico when he was younger, an a poster of a dimensions of 480 x 640 mm.
The jewel case version of the album comes in a sleeve case of a size of 143 x 125 mm. Inside you will find a jewel case measuring 117.5 x 150 mm with a CD disk, a 16 pages booklet (120 x 120 mm), and a sheet of stickers similar to those from the regular version.