Stray Kids Popsockets (Grip Tok)
A small accessory called Stray Kids popsocket can be a very useful addition to your smartphone. It will help you to get a better grip and hold your device one-handed. Now you can text your friends or do other things with only one hand instead of two. It is available in a big range of styles and uses a reusable adhesive to stick to your device. The surface which you're putting the grip tok on is not important. If it's not too rough it can stick to glass, silicone and various cases.
It is often called a grip tok by the South Korean manufacturers instead of popsocket. But these two names mean the same thing and are completely interchangeable.
If you're interested in other collectibles and albums of the group you should definitely check out Stray Kids merchandise section.
There's only one officially released Stray Kids popsocket so far. It is available as a part of Finding SKZ show collection of merchandise and is going to be released on June 5, 2019.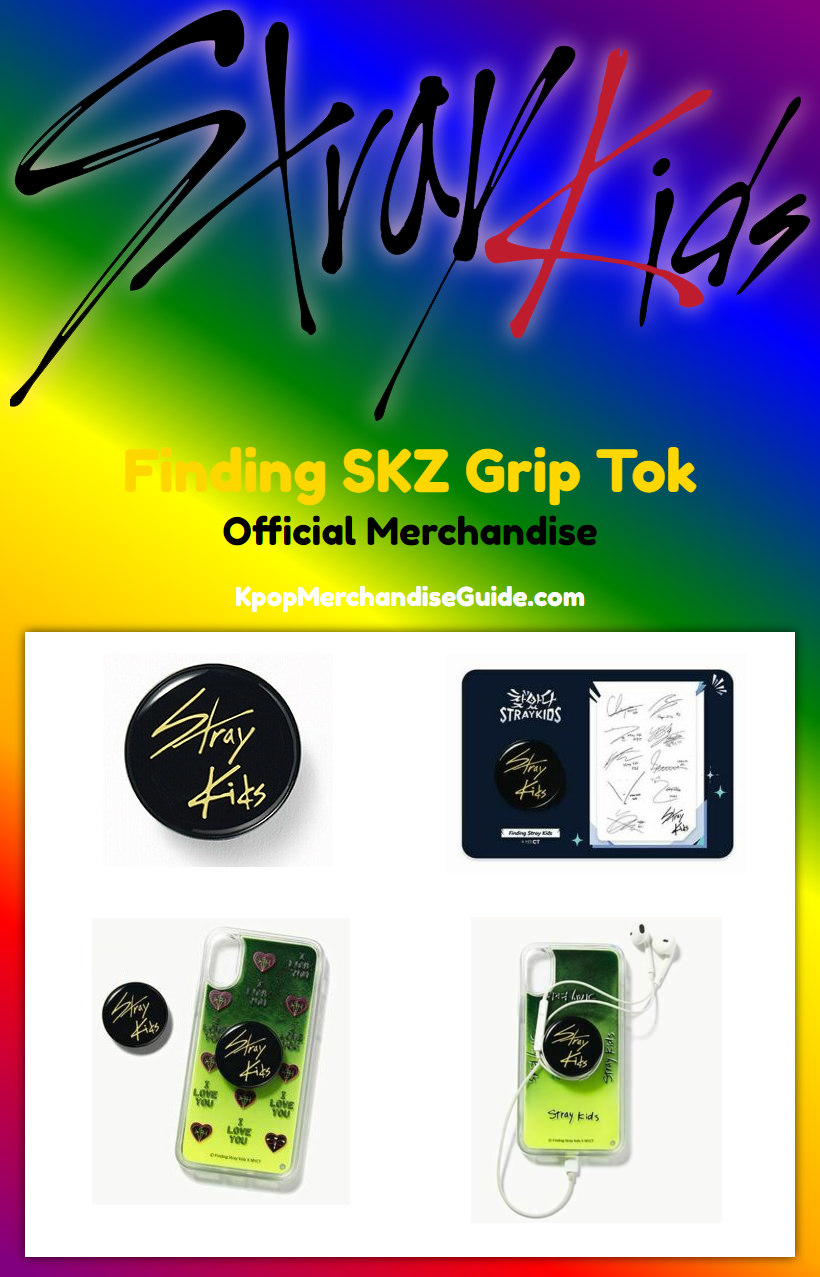 Finding SKZ is the first reality show of the group that premiered on Mnet on March 20, 2019. In conjunction with the premiere some special items were prepared for the fans. Beside the grip tok you can get a phone case for your iPhone. Nine different cases with unique design for every member of Stray Kids can be purchased (that includes Bang Chan, Changbin, Felix, Han, Hyunjin, I.N, Lee Know, Seungmin and Woojin). Three options are available: iPhone X/XS, iPhone 7/8 and iPhone 7+/8+. It comes with a special photocard.
The Finding SKZ popsocket itself has a round shape and a yellow name of the group on a black background on the disk. In a package you will also get a photocard with the autographs of all members. It is an official item from JYP Entertainment.
If you're looking for other Stray Kids popsockets you will have to buy a custom made unofficial ones from the third party sellers online. Websites like Ebay and Amazon can be very helpful.